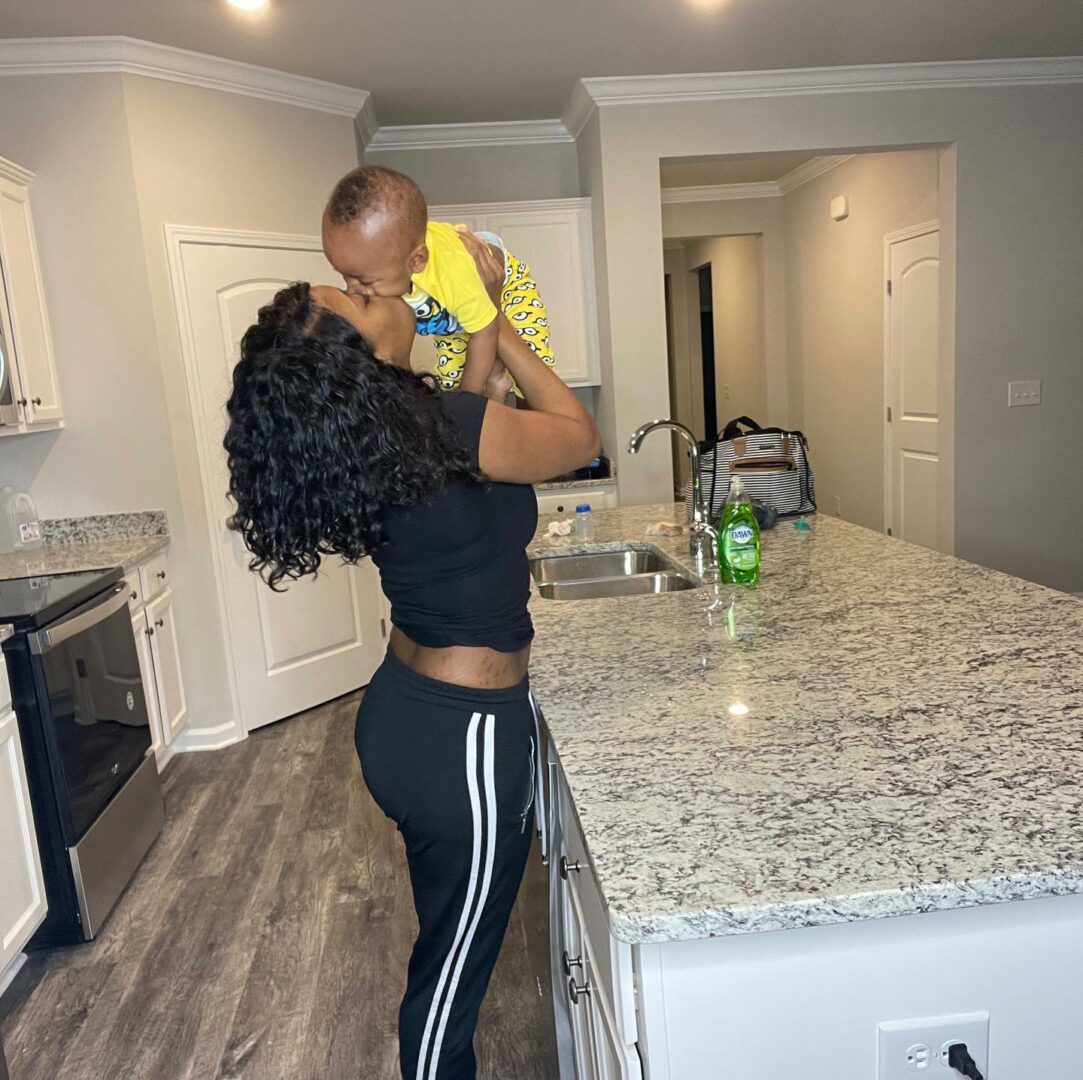 Operation HOPE financial wellbeing coaches are more than financial counselors. They are friends, advocates, and partners in purpose determined to help you reach your financial goals. They treat each of their clients' financial futures as if it were their family members' because in their eyes they are. Each person that enrolls in our programs becomes a member of the HOPE family and we are all committed to seeing them through success.
When Kamesha first started the program she was feeling beaten down and aggravated because of personal issues.  She was in the process of leaving an emotionally abusive marriage and had recently moved back in with her parents a few cities over, all while being 6 months pregnant with her first child.
Kamesha Powers from Nashville, Tennessee, experienced this when she enrolled in Tiffany Roan's homeownership class through HOPE Inside First Bank Nashville.
As with many clients, the first first meeting was tough. Confronting the "whys" of her financial picture were difficult and challenging to face, but with determination and reassurance the pair made it through. Once completed, Tiffany and Kamesha devised a plan to start small with her savings and then increase as she paid down her outstanding debt. Initially, Kamesha started with – $15.00 in her savings account and $45.00 in checking.  Together, they developed a plan to start with $10 per pay period and then increase it over time. While her savings plan was underway, Tiffany and Kamesha developed a plan to address her debt, most of which was in collections and from her spouse. After several rounds of debt validation letters and debt settlements, the final total in charge off and debts was $922 from an original $27,000. 
After intense disagreements over budget, and trial and error, Kamesha finally stuck to the plan and reaped the benefits. When she was finally ready to purchase her home, she had saved $3,000 and saw a 100+ jump in her credit score. Despite the tears, discomfort with changing habits, and doubts, Kamesha was able to reach her financial goals. While there were difficult moments during her financial journey, there were just as many, if not more, moments of laughter, joy, and increased financial confidence.
Today this single mom of one lives in a 4 BR, 3.5 BA home in Huntsville, AL, and has the ability to provide for her son and stay within a sound and reasonable budget.