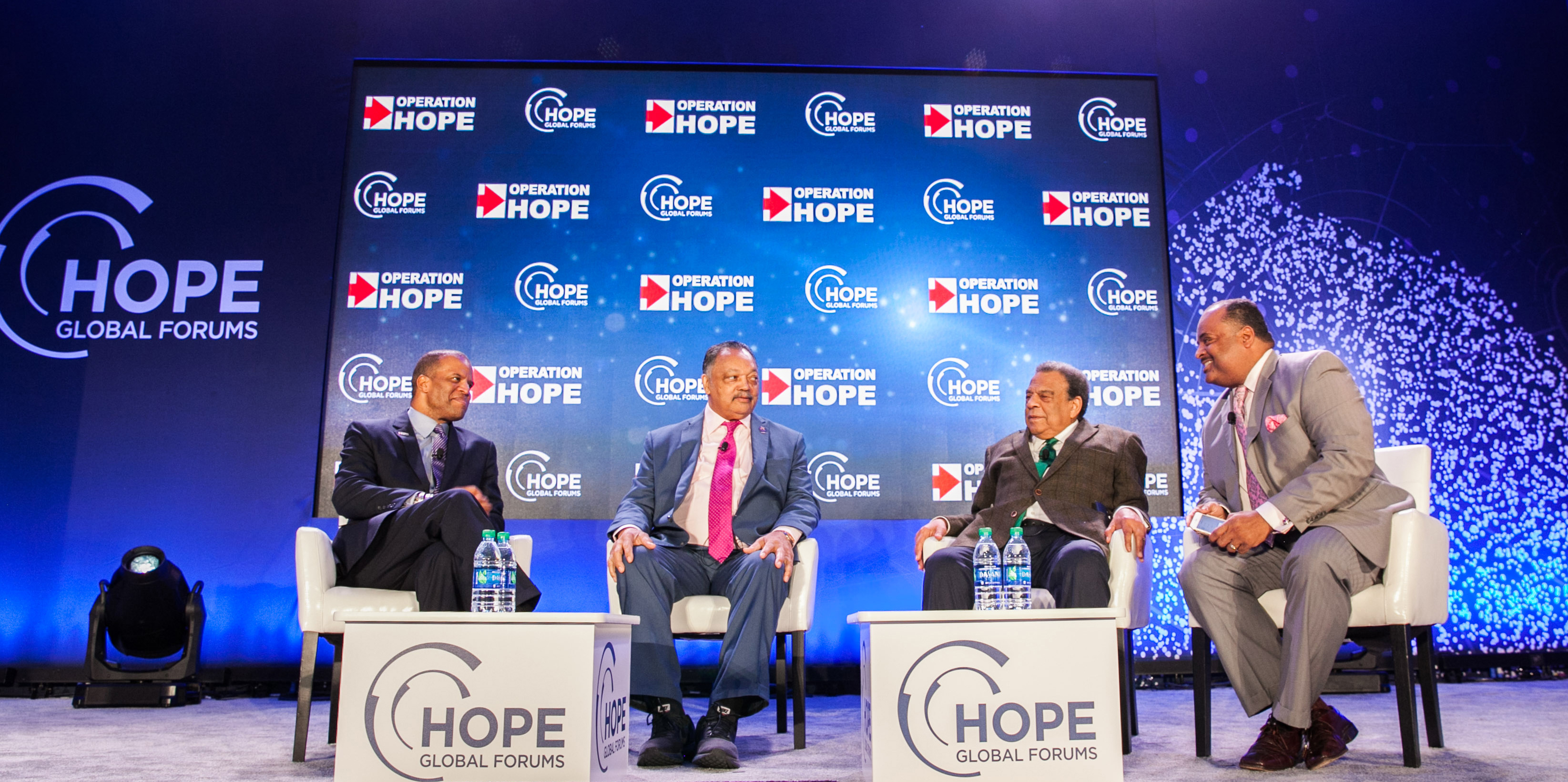 An initiative of Operation HOPE, the HOPE Global Forums are a community of events that serve as a call to action: to reimagine the global economy and galvanize thought and action around building an economy that enables the benefits and opportunities of free enterprise to be extended to everyone.
This is accomplished through a series of carefully curated conferences, events, digital engagement, research, writings, and public policy programs, designed to foster thought leadership and big idea generation.
With over 3,700 delegates representing 45 countries, our Annual Meeting serves as our flagship event, and is now the largest gathering of leaders in the world focused exclusively on financial inclusion and empowering the poor and underserved. During two days of programming, policy makers, laureates, former presidents, government officials, entrepreneurs, organization leaders, and other global change makers representing a spectrum of industries and backgrounds, lead engaged delegates in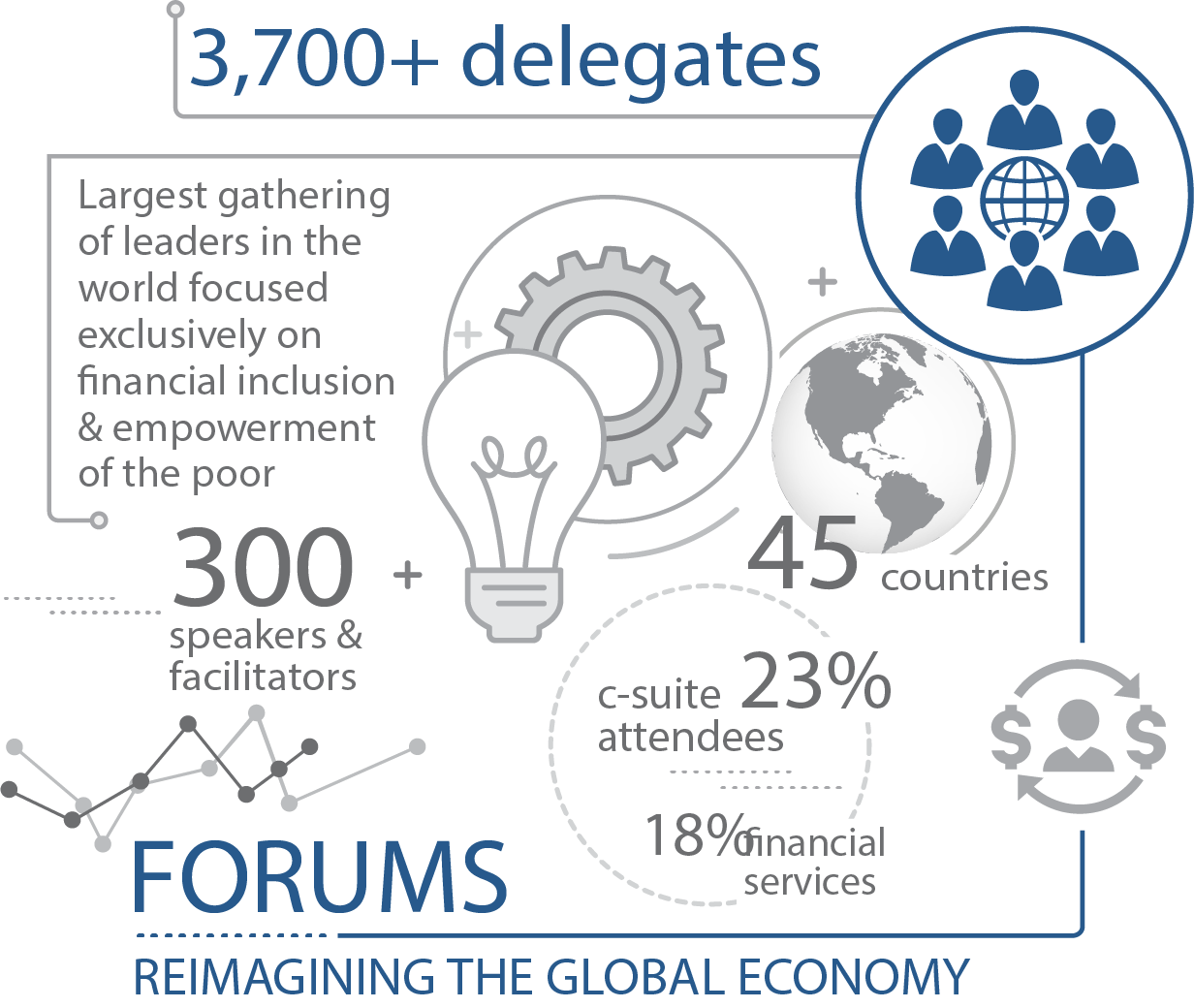 critical dialogue to chart a new reality of inclusive economics—integrating ideas from finance, philanthropy, entertainment, government, and beyond, to develop a blueprint that can be activated for every community in every corner of the globe. Focused city-based meetings with select leaders extend the energy of the Annual Meeting throughout the year.
Operation HOPE is a for-purpose organization working to disrupt poverty and empower inclusion for low and moderate-income youth and adults.