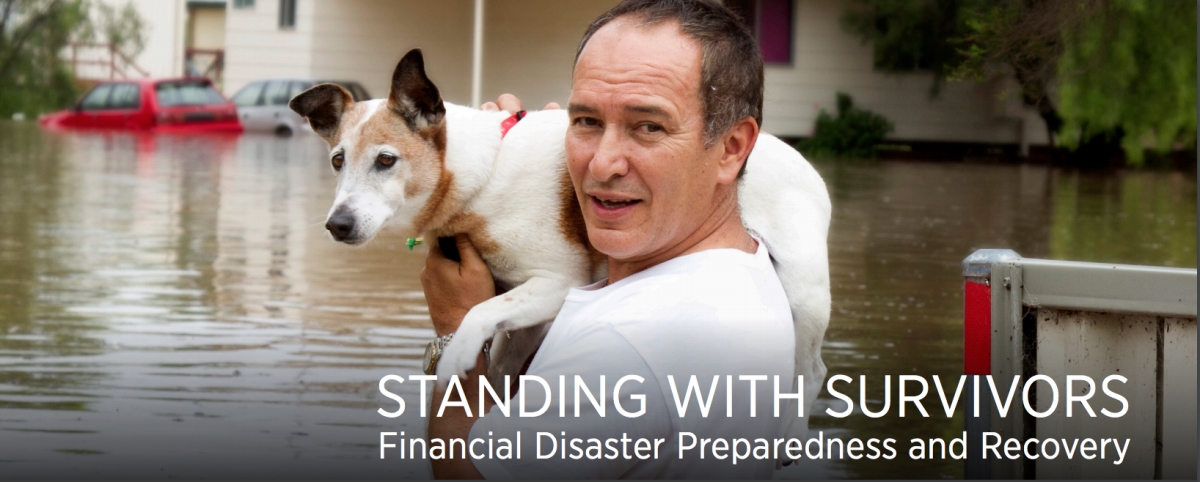 Support Services
FEMA Applications and Appeals
Small Business Recovery / SBA Loans
Obtaining Copies of Destroyed Documents
Insurance Claims Assistance and Appeals
Managing Mortgage Payments on Damaged Homes
Assistance Negotiating and Working with Your Creditors
Financial Counseling
Disaster Recovery Budget
Home Inspections and Repair Contracts
Foreclosure Prevention
Managing Recovery
Step 1. If possible, locate and secure important
financial documents and keep them in your
possession, i.e., mortgage, auto loan,
medical insurance, etc.
Step 2. Call the HOPE Coalition America
hotline at 1-888-388-HOPE (4673) to be
connected with a certified financial disaster
specialist.
Step 3. Connect with local Operation HOPE,
FEMA, and American Red Cross representatives
for next steps for short-term care and assistance.
Your successful financial recovery is
our priority.

HOPE Coalition America is the central programing arm of Operation
HOPE's national disaster and preparedness division, HOPE Inside
Disaster. The coalition is a collaboration of senior executives and
professionals from the banking and financial services, insurance, and
other related industries. Additional partnership and support come from
other sectors as well, including higher education, social service, and
community service agencies, which provide financial and economic
guidance and assistance to individuals and small businesses affected
by disaster.

Nationally recognized first responder agencies, American Red Cross
and the Federal Emergency Management Agency (FEMA), address
immediate health, safety, and infrastructure needs after disasters.
HOPE Coalition America strengthens and aids recovery efforts by
assisting individuals and business owners with the short, medium,
and long-term economic and financial challenges they face following
disasters and emergencies. HOPE Coalition America does not provide
direct financial aid. However, our team will work diligently with you to
obtain the resources and financial help you need to facilitate your
recovery.
Operation HOPE is a for-purpose organization working to disrupt poverty and empower inclusion for low and moderate-income youth and adults.