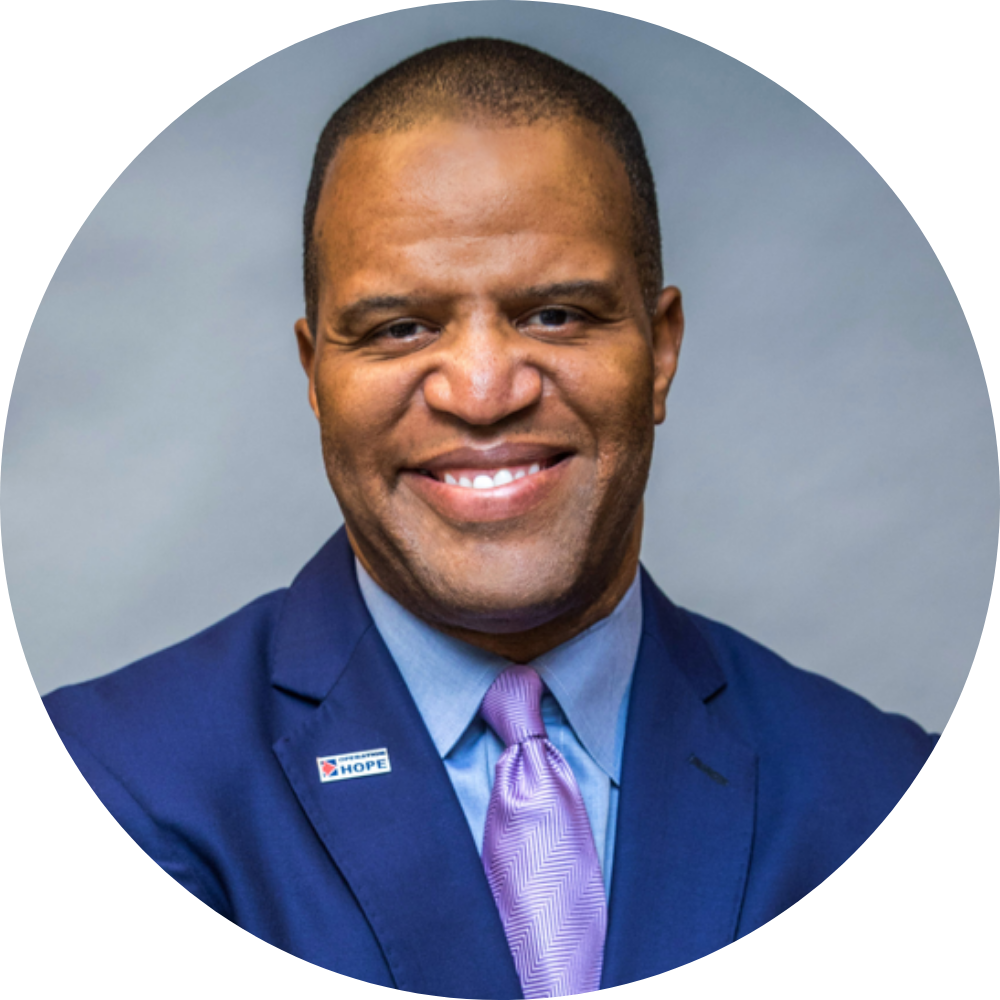 Named as one of Georgia Trend magazine's 2020 "Notable Georgians", one of Atlanta Business Chronicle's "Most Admired CEOs" in 2018, American Banker magazine 2016 "Innovator of the Year", Inc.'s "The World's 10 Top CEOs" (honorable mention), and one of Time magazine's "50 Leaders for the Future" named in 1994, John Hope Bryant is an American entrepreneur, author, philanthropist, and prominent thought leader on financial inclusion, economic empowerment, and financial dignity. For the past three consecutive years, Bryant has been named in the "100 Most Influential Atlantans" listing developed by the Atlanta Business Chronicle that spotlights Atlanta's top business and civic influencers. Operation HOPE is acknowledged as one of (No. 41) "Atlanta's 50 Largest Nonprofit Organizations," (ranked by revenue) included in the 2019-2020 Book of Lists—a publication of the Atlanta Business Chronicle. 
Bryant is the founder, chairman, and chief executive officer of Operation HOPE, Inc. the largest not-for-profit and best-in-class provider of financial literacy, financial inclusion and economic empowerment tools and services in the United States for youth and adults; chairman and chief executive officer of Bryant Group Ventures and The Promise Homes Company, the largest for-profit minority-controlled owners of institutional-quality, single-family residential rental homes in the U.S., and co-founder of Global Dignity. He is responsible for financial literacy becoming the policy of the U.S. federal government.
Bryant is the author of bestsellers; The Memo: Five Rules for Your Economic Liberation (Berrett-Koehler, 2017), How the Poor Can Save Capitalism: Rebuilding the Path to the Middle Class (Berrett-Koehler, 2014), and LOVE LEADERSHIP: The New Way to Lead in a Fear-Based World (Jossey-Bass, 2009). He is one of the only bestselling authors on economics and business leadership in the world today who happens to also be African-American.