The HOPE Research Institute is committed to conducting in-depth research that leads to innovative solutions to socio-economic problems facing society at the local, national, and international levels. It brings together leading experts in finance, research, academia, and public policy to provide the highest quality research, thought leadership, policy recommendations and analysis on a full range of issues surrounding poverty, financial wellbeing, disaster preparedness and recovery, and economic growth. As the reporting and measurement division of HOPE, HOPE Research Institute also serves as the central body responsible for measuring and evaluating the impacts of HOPE's programmatic services portfolio.
Operation HOPE's experts are purposed and experienced evaluators of financial empowerment programs and resulting impacts on individuals and communities. HOPE currently works to empirically validate its financial empowerment portfolio to ensure it delivers best-in-class programs to individuals around the nation and across the globe.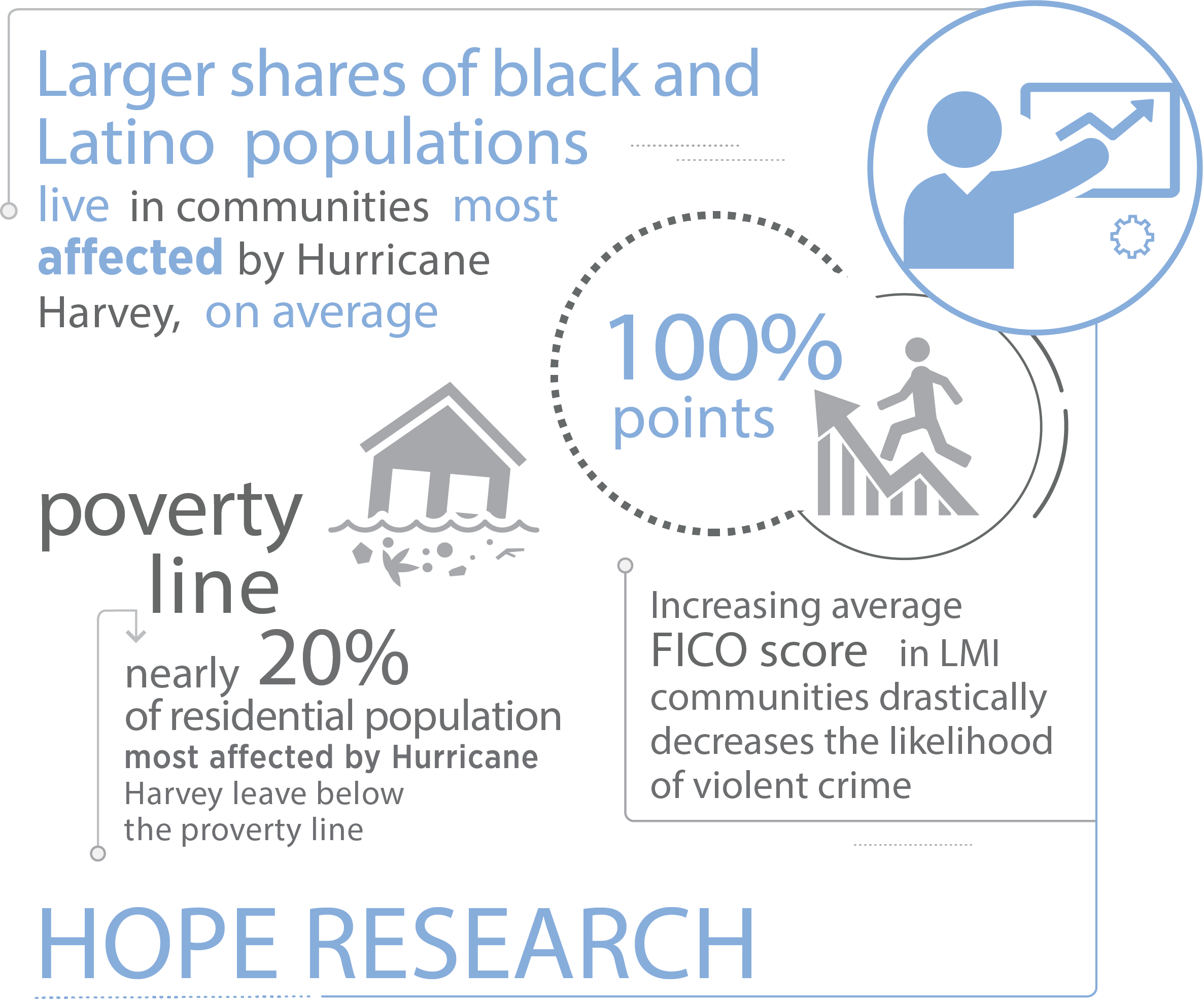 In addition, HOPE works in partnership with other organizations, private and public entities, academic institutions, and other research firms to examine the pressing financial questions of today's era. Committed to rigorous research, purposeful analyzes and meaningful publications, the HOPE Research Institute is dedicated to expanding the mission of HOPE through quantitative and qualitative studies.
Atlanta needs financial empowerment intervention
By: Elaine Hungenberg and Sherman Cooper
Despite a strong regulatory environment (Georgia has outlawed Payday Loans) the state—Fulton County, in particular—has a very high percentage of unbanked residents and has seen an increase in the number of pawnshops and check cashers in recent years. These alternative financial providers are clustered in majority minority neighborhoods, exacerbating the cycle of financial exclusion for Blacks and other minority residents. The estimated unbanked cost for the city of Atlanta annually is $96.5 million.
read more
Operation HOPE is a for-purpose organization working to disrupt poverty and empower inclusion for low and moderate-income youth and adults.