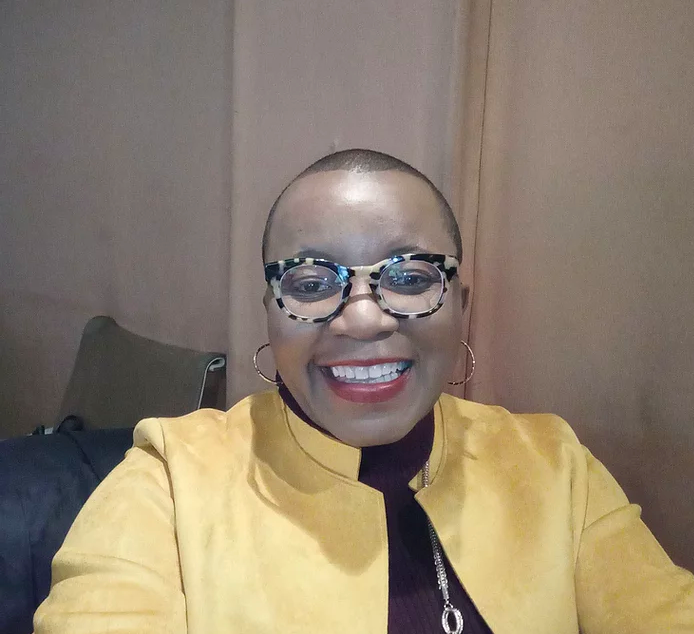 Adejoke Paul, who goes by Ade, joined HOPE Inside Launch + Grow Powered by CIT to assist her in pivoting and restarting her business. Ade was a practicing life coach, but knew her calling was centrally connected to food and her experience as a chef. Her business Ade In Your Life Coaching needed to pivot and become Ade in Your Life Good Eats, but she needed assistance in the rebranding, refocusing, and relaunching. She also needed some help to get her personal finances in order so she and Rachel Hood, Financial Wellbeing Coach at HOPE Inside CIT, got to work. Here's what Ade had to say about her experience.
"I was at $0 in savings at our initial conversation/consultation, but, during COVID, was able to start a savings account, save some money, maintain, sustain, and keep it going (my savings account currently at $500 and growing!). I was also able to create my business website and design five service offerings that we will be offering to our clients. We're planning to launch one at a time while working on the content and technology on the backend for. Beautiful and magical things happening.
Our conversation during credit counseling was helpful, poignant, and impactful. That conversation resulted in me practicing mindfulness to maintain and sustain healthy relationships between myself, my business, and my finances. Thank you!"
Ade recently registered for the upcoming Launch + Grow Pitch Competition where she will be able to hone her pitch in preparation for a sure to be successful growth of Ade In Your Life Good Eats.
HOPE is helping entrepreneurs like Ade stand up and refine their businesses through our newest initiative 1 Million New Black Businesses and Entrepreneurs (1MBB). If you're interested in joining the program or partnering to help make it more impactful, sign up at hope1mbb.org