To live in a system of free enterprise yet not understand the rules of free enterprise, must be the very definition of slavery.
Many of our underserved communities across the country are in bondage—restrained by a lack of financial know-how and economic opportunity; stifled by predatory lending and low credit scores. Modern slavery in underserved communities looks something like this: a check casher, next to a payday lender, next to a rent-to-own store, next to a liquor store. These establishments prey on 500-credit score customers, of all races.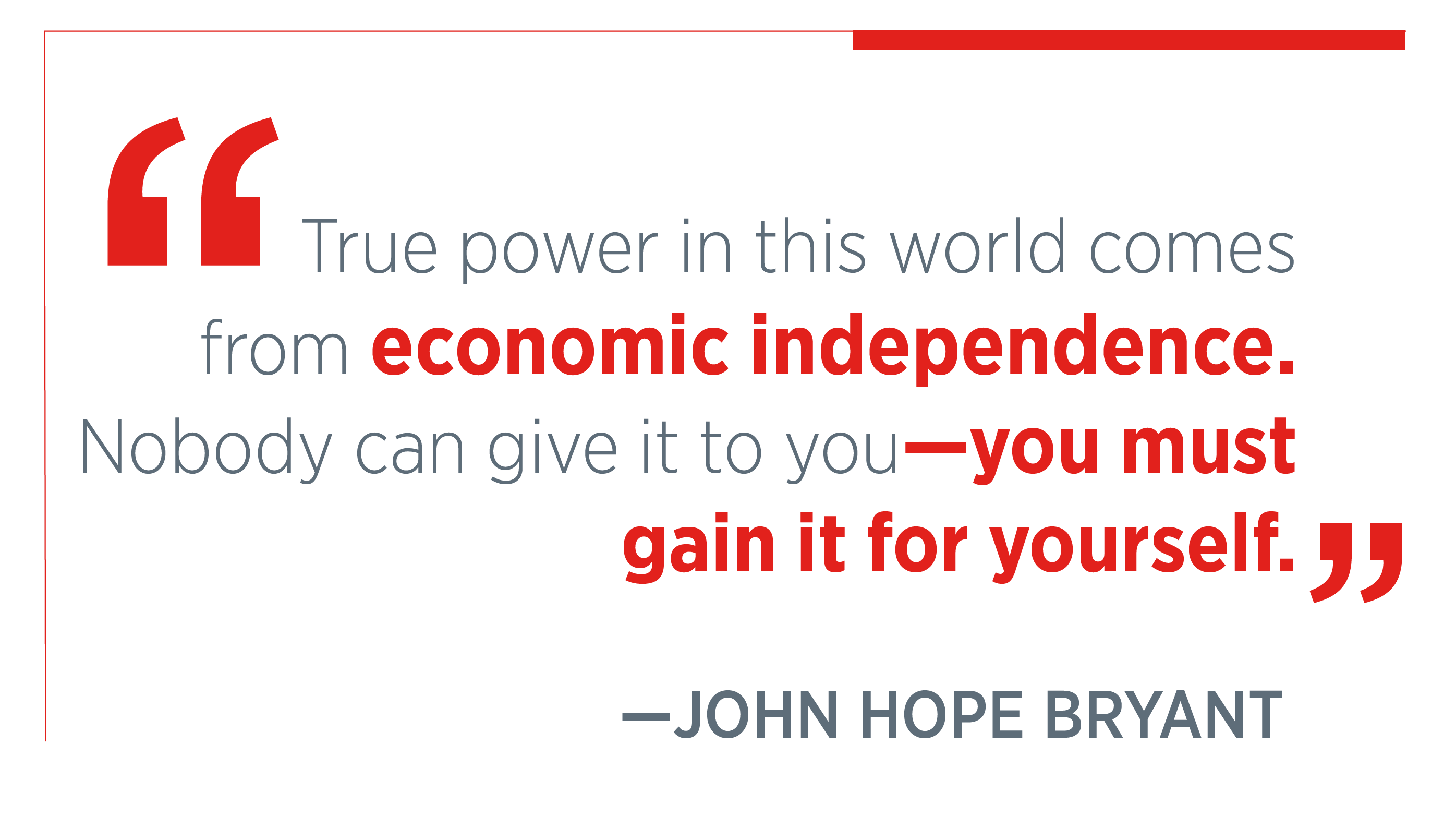 Lack of financial literacy is a major cause of generational poverty.
Learning how to effectively handle money, credit, debt, and risk are crucial to economic survival and sustainability. A community empowered with financial dignity asks better questions, demands better products and services, is more aspirational, and is better positioned. An empowered community is a community filled with economic opportunity. Real financial dignity looks like individuals vested with financial knowledge; self-sufficient with the fundamentals to build their own businesses, raise their credit scores, buy homes, or simply make better decisions with the money they have.
A truly inclusive economy needs all the players on the field—including those traditionally left to wait it out indefinitely on the sidelines: women, low- and moderate-income communities, young people, minorities, etc. Building an economy that works for everyone ensures that the right conversations are taking place, and more importantly, the right resources—training, empowerment and development—are being deployed to create economically stabilized communities. At HOPE, we offer a hand-up, not a hand-out. We partner with financial institutions, corporate brands, government agencies, school systems, and other community organizations to deliver a message of financial empowerment and independence to a new generation, of all races, from all places, who never received the tools and education to free themselves from a life of financial dependence and debt. We empower young people and adults—teaching them the language of money to help establish new financial mindsets.
Your investment in financial dignity is a solid contribution to personal
transformation and community uplift for generations.
DONATE NOW
Operation HOPE is a for-purpose organization working to disrupt poverty and empower inclusion for low and moderate-income youth and adults.