Regional Vice President
Program Operations

e: yvette.lippett@operationhope.org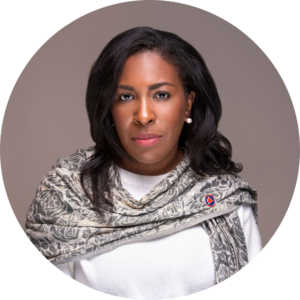 Yvette Lippett is Regional Vice President for Program Operations with oversight of HOPE Inside – Adult programming and partner relations for the Mid-South region. She began her role with Operation HOPE in December 2018. 
 With a career in banking and finance that began in 1998, Yvette started in a small savings and loan bank in Louisville, Mississippi. She has also been a resident of Memphis, Tennessee and Peoria, Illinois, where she has been in management for over 19 years with companies such as Associated Bank, Bank of America, and Regions Bank. She also worked in general ledger accounting for International Paper for over three years. 
 Yvette has taught financial literacy for many years both professionally and on a volunteer basis. She received an award for her efforts in teaching financial literacy for the United States Army throughout Central Illinois. 
 A graduate of Union University with a degree in Business and a concentration in Organizational Management, Yvette's first love is her faith and family which includes her 15-year-old son, Norman Lippett, Jr.  She believes that God has a purpose in all things.  Her life's motto is to  "treat people with dignity, respect and integrity." Throughout her career, she has always had a special passion for volunteering and serving her community.