My name is Judy Davis, and I am a client of Ms. Regina Osei with Operation HOPE. Mary Anderson with Trustmark Bank felt Regina was the ideal person to help me get back on track. When I met Regina, I had been fired from my job of fourteen years, and I was the primary caregiver—actually, the only caregiver—of my mother, who suffered from dementia. My mother was an only child; and like her, I am an only child. My father is deceased. Before losing my employment, I had a savings account, a retirement savings account, and a Christmas club account. All of my significant bills were set to autopay and I had my finances secure.
Eleven months after losing my job, my savings were gone. I had to borrow from my retirement account to keep things afloat. Even still, my home was going into foreclosure, and I needed a transmission and engine for my vehicle. In short, I had hit rock bottom.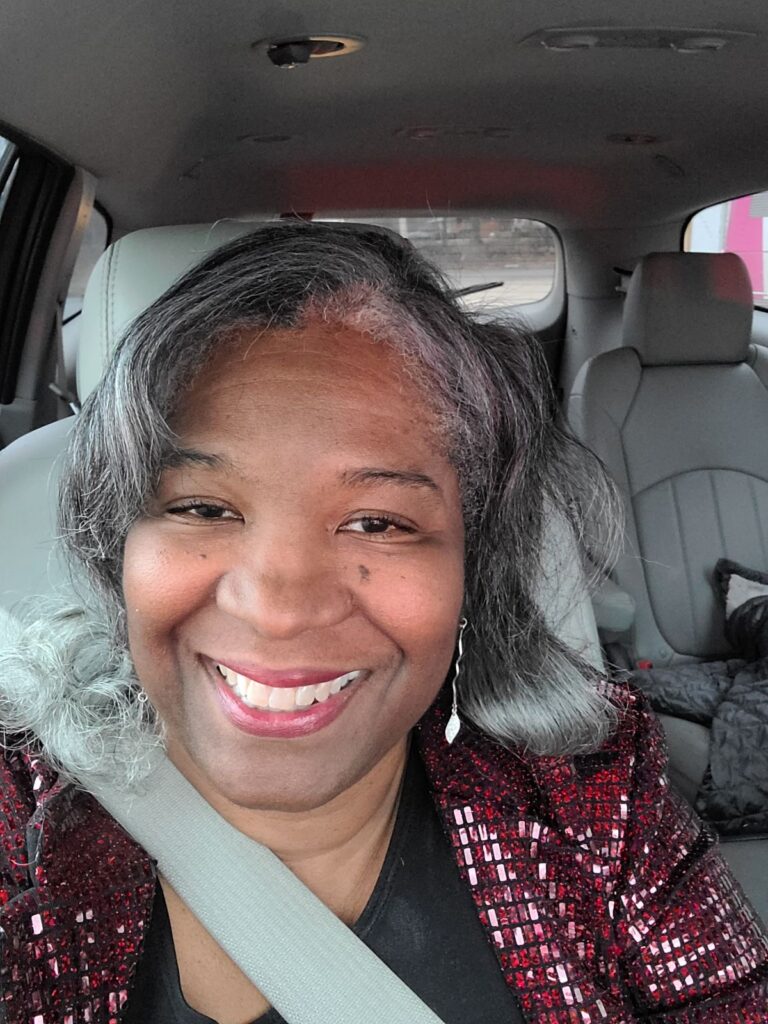 That's when I saw a commercial on television that Memphis Area Legal would be at Lindenwood Church the following day. I went to Lindenwood Church and met with a representative of Memphis Area Legal, and the foreclosure process was stopped. That positive spin on my life encouraged me to call banks and credit unions to see who would help me refinance my mortgage. Trustmark Bank was the only financial institution that returned my call. Mary Anderson at Trustmark Bank offered options, but I first needed to go through Operation HOPE.
Ms. Regina explained to me how HOPE's credit and money management program operated and what the journey towards financial security would entail. Before speaking to Ms. Regina, I felt like a failure, and my fear of my finances paralyzed me. Caring for my mother included keeping a roof over her head, and at that point in my life I could not do that. I felt I had let her down. However, as we worked through my program, Ms. Regina used words of hope and affirmation. The shackles of fear began to disappear, and I stopped doubting myself. I began to see the pieces fall back into place. I no longer felt disconnected. 
Ms. Regina gave me the tools to turn my fear and regret into power. She helped me reclaim my forgotten strength and self-worth. She encouraged me to stop wishing and wanting and to start doing and being. With renewed confidence, I am a returning student at the University of Memphis, completing my bachelor's degree. I managed to save my home, and Trustmark bought my mortgage from my previous lender. My interest rate was 13.7%, and it is now 6.5%. I have purchased a new vehicle through my credit union with a low rate of 4.4%. And I finally, have a savings and Christmas club account again!
Sadly, my mother passed recently. Before she passed, I learned that to survive as a caregiver, you need three circles of support. The first circle is immediate family; the second circle is extended family, friends, and community members; and the third is health care and social service professionals. I was able to care for my mother for eleven years because of these three circles. It was God's will that Regina Osei would be added to my circle of support. She helped me through my obstacles, and I was able to be a better caregiver and daughter to my mom; I am a better mother to my daughter, and I have a new perspective on life – hope.
– Judy Davis, HOPE Inside Trustmark Bank, Memphis, Tennessee