Commit to transform lives all year long.
This year, join a community of people empowering lives with financial dignity. 100% of your donations are program-focused—providing financial education and coaching to low and moderate-income individuals and families.
DONATE
Sixty-three percent of middle-income Americans say they're unable to afford a $500 car repair or a $1,000 emergency room bill.
•
The majority of Americans in underserved communities live without financial opportunity, many in a generational cycle of poverty.
•
We're on a mission to disrupt that. Here's how.
OUR WORK
HOPE Inside is our award-winning model of community uplift. We serve adults, youth, disaster survivors, and employees with financial dignity programming and coaching to equip them with the financial knowledge and tools to create a secure future. Our programs and services are offered at no cost to the client.
Credit and Money Management
Small Business Development
Employee Financial Wellness
Financial Disaster Recovery
Through research, impact analysis, and thought leadership we lead global advocacy for financial inclusion.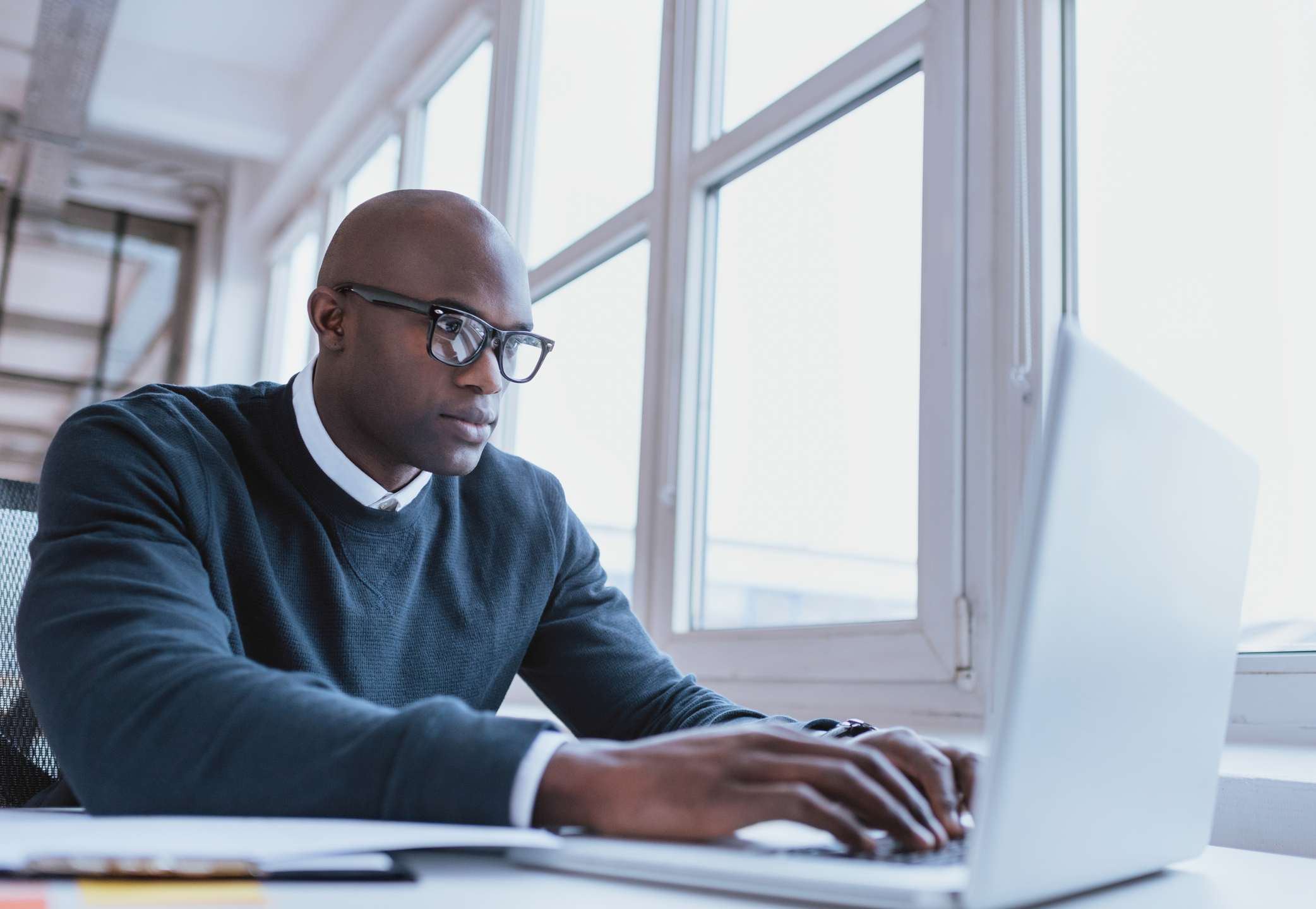 HOPE Research & Impact Institute
Our HOPE Research and Impact Institute is committed to conducting in-depth research that leads to innovative solutions to socio-economic problems facing society at the local, national, and international levels. It brings together leading experts in finance, research, academia, and public policy to provide the highest quality research, thought leadership, policy recommendations and analysis on a full range of issues surrounding poverty, financial wellbeing, disaster preparedness and recovery, and economic growth.
PROGRAM IMPACT
Through the generous support of our partners and donors, in 25 years we've empowered more than 2.8 million adults and youth with financial dignity, and directed over $3.2 billion in economic activity into disenfranchised communities — turning check cashing customers into banking customers, renters into homeowners, small business dreamers into small business owners, minimum wage workers into living wage consumers, and uncertain disaster victims into financially empowered disaster survivors.But we're not done yet. We need your help. Here's how you can support our work.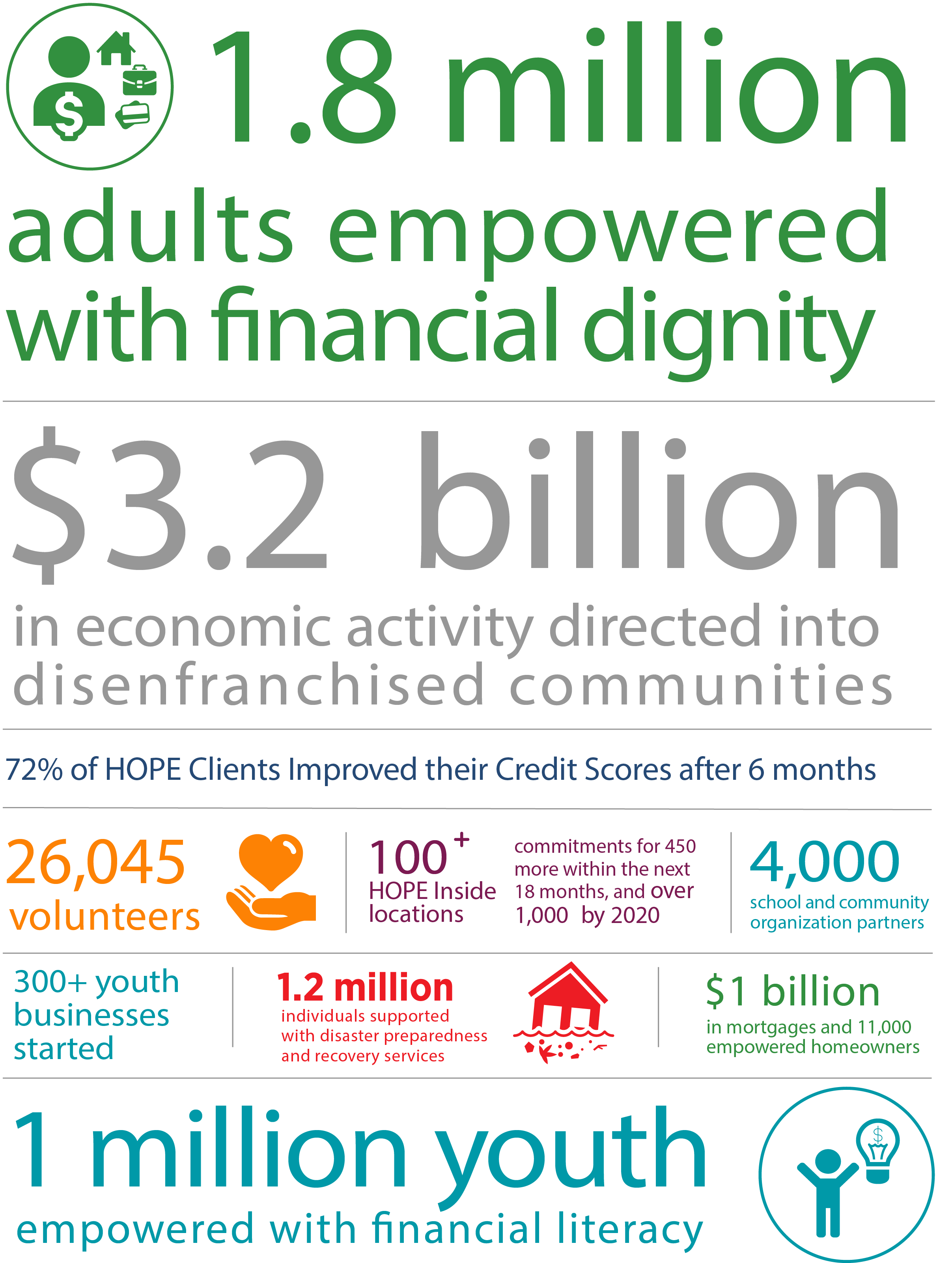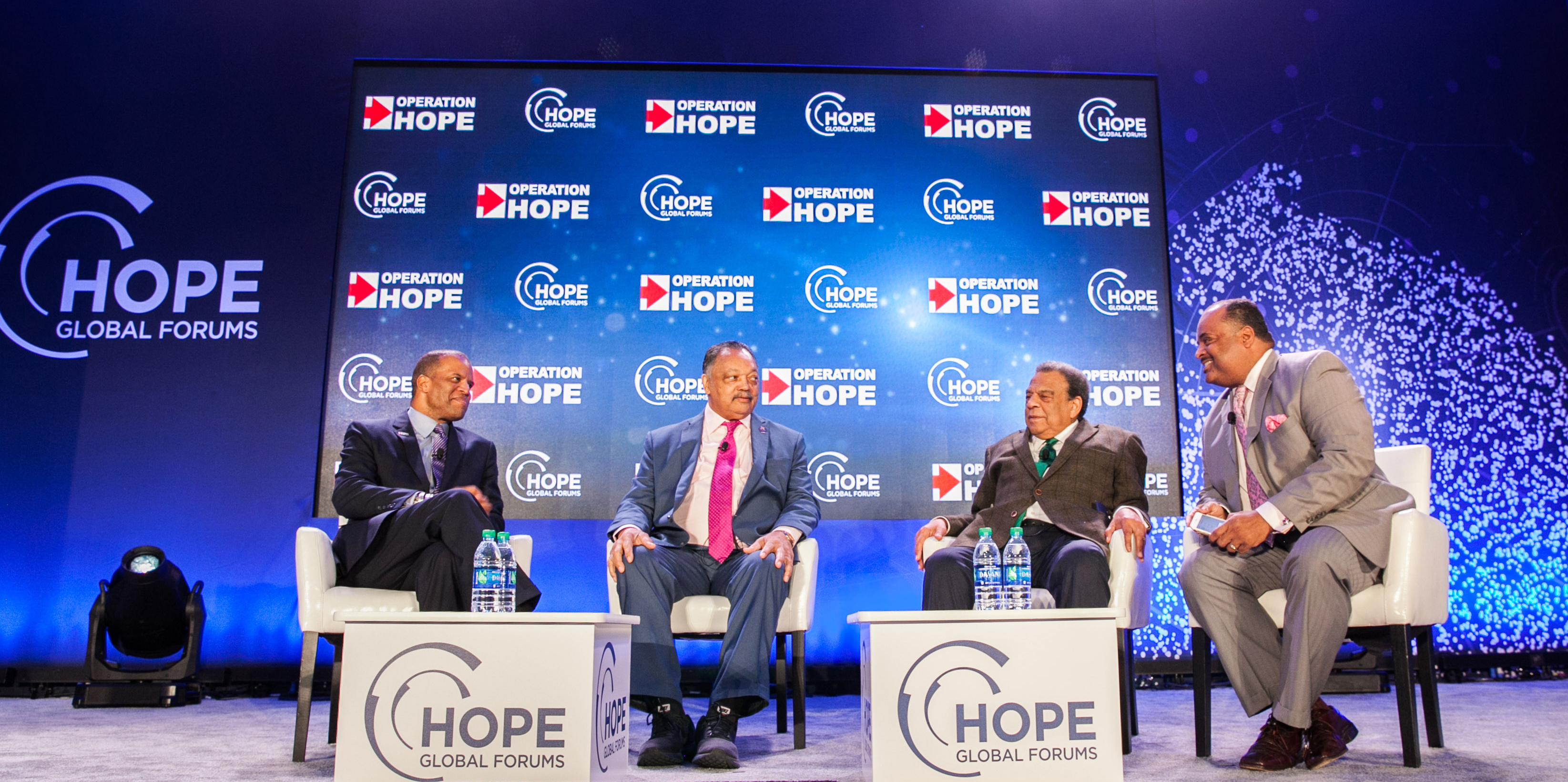 HOPE Global Forums
Our Global Forums are a community of events that serve as a call to action: to reimagine the global economy and galvanize thought and action around building an economy that enables the benefits and opportunities of free enterprise to be extended to everyone. This is accomplished through a series of carefully curated conferences, events, digital engagement, research, writings, and public policy programs, designed to foster thought leadership and big idea generation.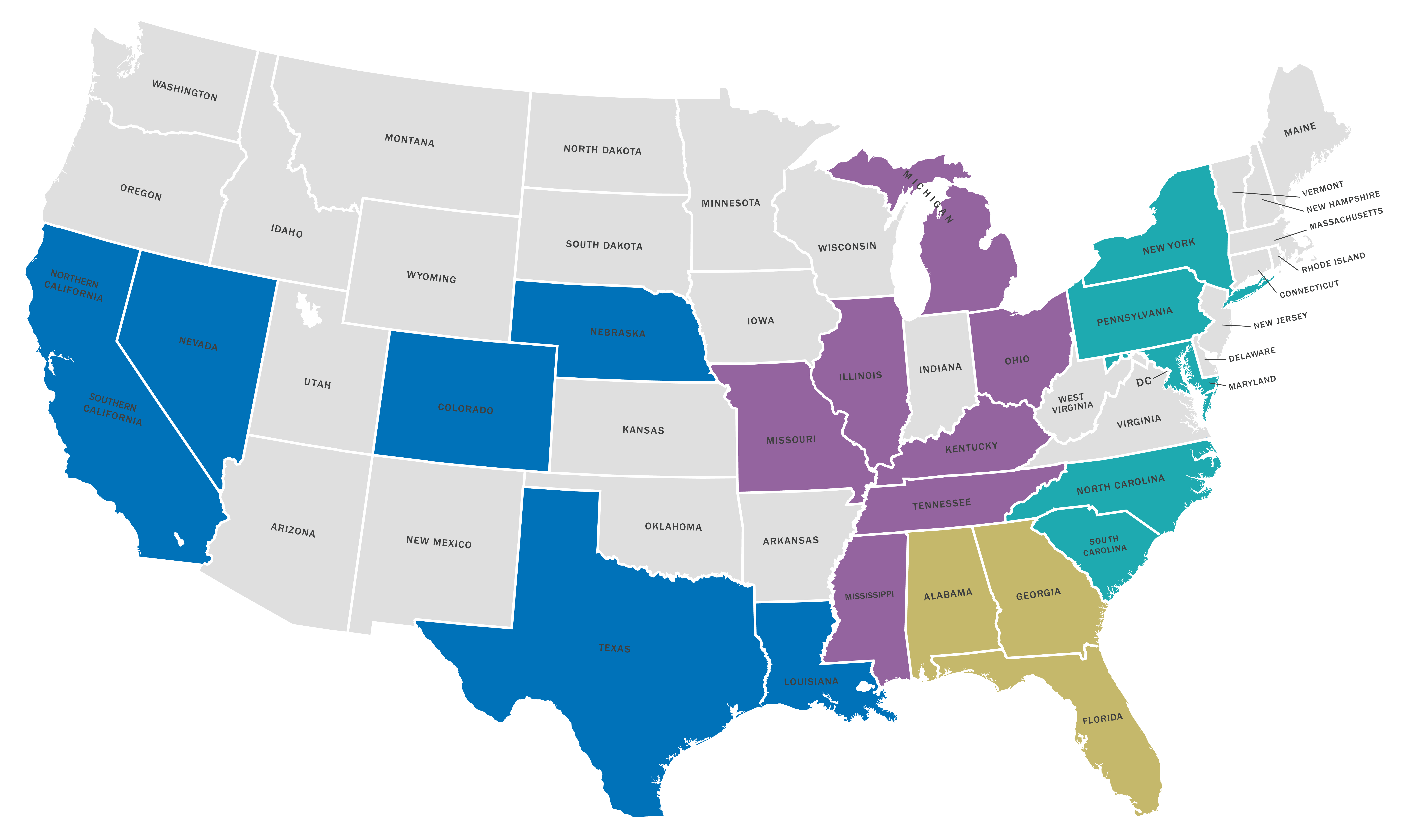 OUR LOCATIONS
We currently have over 100 HOPE Inside locations in communities around the nation, with commitments for more than 450 new locations in the next 24 months. Our goal is 1,000 functioning locations by 2020. Staffed by our financial wellbeing coaches, our workshops and one-on-one coaching sessions are easy to access and participate in. Find us in your area.
191 Peachtree St NE # 3840, Atlanta, GA 30303
Operation HOPE is a for-purpose organization working to disrupt poverty and empower inclusion for low and moderate-income youth and adults.