Andrea T
credit and money management; homeownership
HOPE Inside Bank of the West – Oakland, CA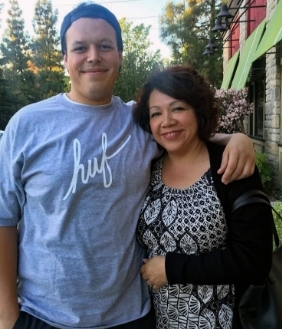 In the wake of the Great Recession, Andrea Techaira lost it all — her home, her business, even her marriage. The Oakland, California, native remembers feeling discouraged by her past and thinking that things would never get back to normal. Today, she's living a renovated life thanks to her perseverance and a little empowerment from HOPE.
Life hit hard for Andrea in 2007. A business owner, Andrea was enjoying life with her husband in their beautiful Bay Area home when the economy took a turn for the worst. The financial crisis derailed her life. She needed to find a new path, but was not sure what steps to take, or who to turn to.
When Andrea came to HOPE in the summer of 2016, she was still reeling from the effects of a battered credit score and worse, a broken spirit. The former homeowner was living with friends and family to save money to make ends meet.
With help from HOPE Financial Wellbeing Coach Carmen Reid at HOPE Inside Bank of the West — Oakland, Andrea began to see a light at the end of the tunnel with almost immediate results related to her financial situation. Her credit score increased, old collections began to vanish, and most importantly her self-confidence was restored.
Today, Andrea is part of the HOPE-700-Credit-Score-Communities initiative, and recently purchased a new home, through HOPE's Homeownership Program.
---
You can help empower individuals just like Andrea with financial dignity. Visit operationhope.org now to say your one-on purpose with a one-time donation of $25 or more. 100% of your gift is program-focused, providing low and moderate-income youth and adults with the financial education and coaching to create a more secure future.