"WE BELIEVE FINANCIAL LITERACY IS THE CIVIL RIGHTS ISSUE OF THIS GENERATION."
– John Hope Bryant, founder, Operation HOPE

1865 was an inflection point. 
On March 3, 1865, President Abraham Lincoln signed legislation establishing the Freedman's Bank, a bank organized and designed to 'teach freed slaves about money.' 
The 1865 version of financial literacy for the underserved.
In that moment, America had the opportunity to make good on a promise of not just civil and civic participation for the formerly enslaved, but economic opportunity and inclusion as well. A mission to create equal access to the American Dream for all Americans. Unfortunately, these victories were short lived.
Operation HOPE is focused on the work that President Lincoln started.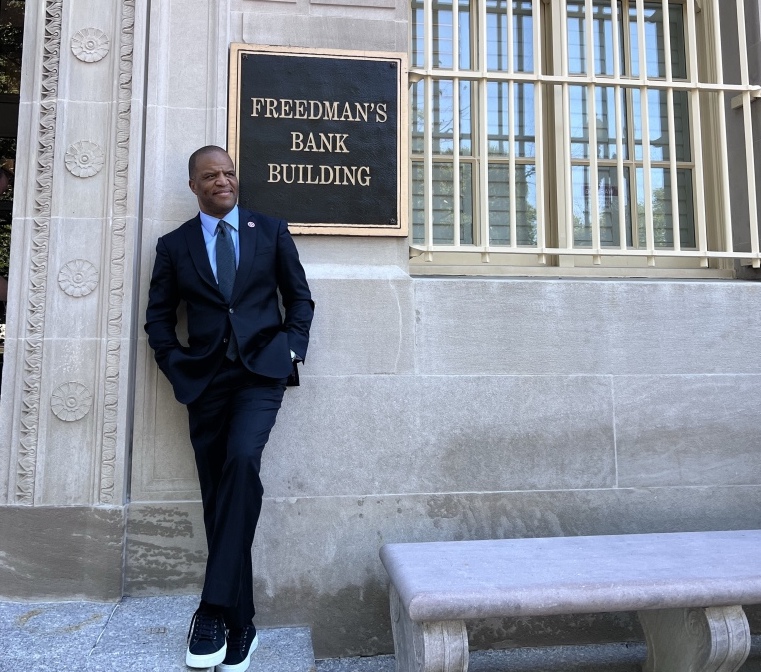 Lincoln thought the Freedman's Bank was so important that he positioned its headquarters across the street from the White House. Famed abolitionist Frederick Douglass agreed to run it himself, and invested $10,000 of his own money into its continued operation. 
Unfortunately, President Lincoln was assassinated one month later, and the bank never survived, closing down the 37 active branches in 18 states, breaking the promise of, and hope for inclusive capitalism and the pathway to the American dream for so many.

On December 9, 2015, John Hope Bryant, the founder of Operation HOPE, became the only United States citizen to inspire the renaming of of a federal building on the White House Campus in Washington, DC from the U.S. Treasury Annex Building to the Freedman's Bank Building in honor of former slaves who placed all of their savings into the Freedman's Bank after the American Civil War.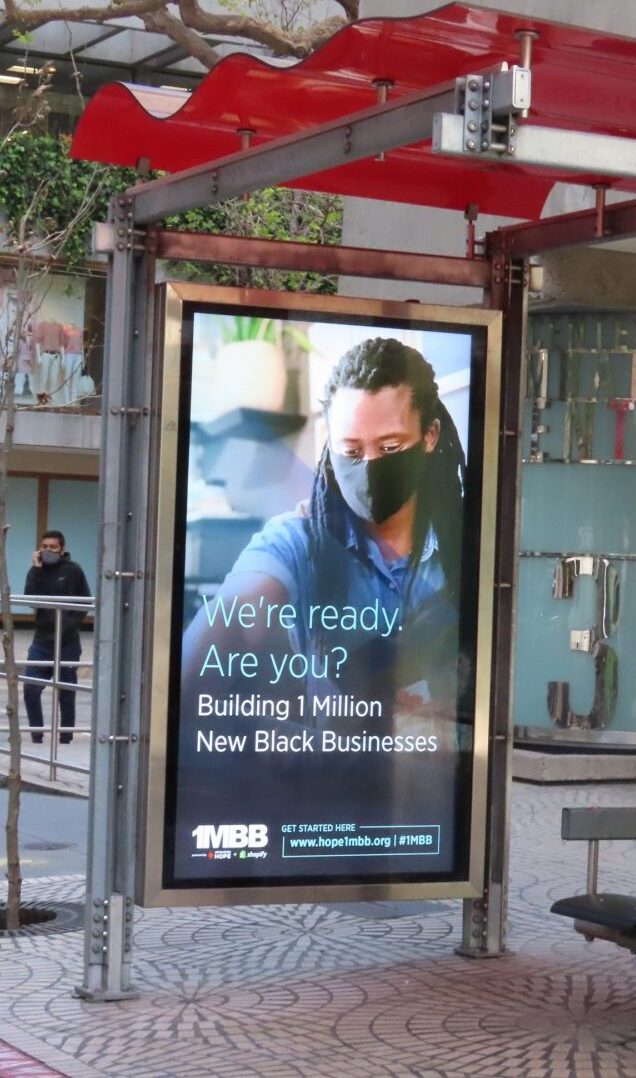 Help Us Continue Our Work
Operation HOPE's mission is to expand economic opportunity in underserved communities through financial education and empowerment by offering programs that create stabilized communities and financial stakeholders. We convert check-cashing customers into banking customers, renters in to homeowners, small business dreamers into small business owners, and minimum wage workers into living wage workers.
By joining The 1865 Project, your support will allow Operation HOPE to expand on the work of the Third Reconstruction and further grow and scale our work across America, recently recognized by Fast Company as one of 2023's World Changing Ideas.
Contributions will fuel innovative programs and technologies that connect us to some of the hardest-to-reach populations in our nation.
Our diverse network of certified financial coaches reflect the communities they serve, and deliver measurable impacts – transforming people's lives, creating intergenerational wealth, and strengthening communities.
Thanks to the support of our partners, our clients never receive a bill for the services we provide. Join the growing list of The 1865 Project members and help us continue the work that President Lincoln started.
Become a part of the Movement.
1st Reconstruction
America was about freedom, and featured about a decade following the Civil War of the 1800s
2nd Reconstruction 
A time focused on access, and featured about a decade around the Civil Rights movement of the 1960s 
3rd Reconstruction
The Silver Rights Movement, or a period focused on advancing financial and economic opportunity for all, addresses social justice through an economic lens. A time when the primary color is not about black or white (as in race), or red or blue (as in political parties), but the color is a symbolic green, or economic in nature.
The 3rd Reconstruction builds upon the work of Dr. Martin Luther King, Jr. and Rev. Andrew J. Young and the Poor People's Campaign they collectively stood up in 1968, as part of the Civil Rights Movement. Together, they sought to help poor black and white populations, recognizing that then and now, there are more poor white people than poor anyone else.
Operation HOPE's overarching vision is financial inclusion and financial literacy leading to long-term financial dignity for all. Since its founding, HOPE has:
Served over 4 million individuals

across the U.S

Assisted

275,000 Black businesses

through 1MBB (since 2020)

Assisted client access to capital and debt restructure by more than

$3.5B
Increased client credit scores

an average of

42 points

in the first year

Reduced client debt

an average of

$1,944

in the first year

Increased client savings

an average of

$1,100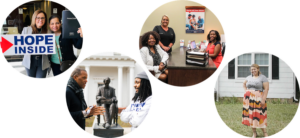 BECOME A MEMBER
"Hope is an optimistic state of mind that is based on an expectation of positive outcomes."
Join The 1865 Project as an individual member and receive a certificate of recognition and exclusive invitations to HOPE events or select another level to give and help spread HOPE today!
Click HERE to become an individual member.
Organizational Membership
If you are interested in learning about The 1865 Project invitation only organizational membership level, please complete the membership interest form.
Interest Form