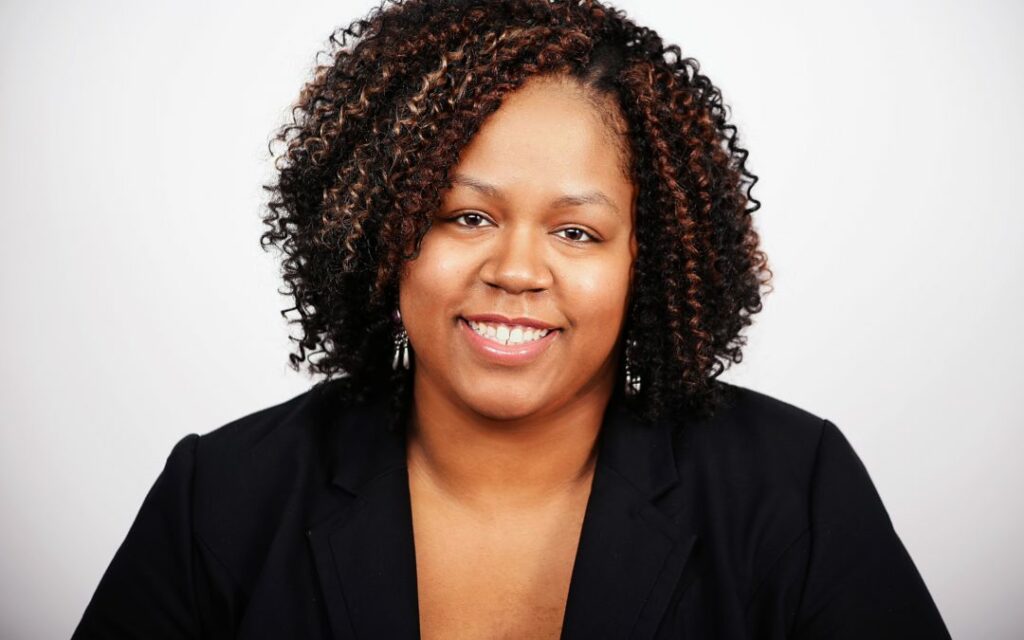 Life sometimes has a way of turning in an unanticipated direction. For 36-year-old Regina Burpo, losing her job after 12 years and becoming the primary caregiver for her sick father was not how she imagined her life would turn out. With help from HOPE she started to believe in herself again and went after her dream of entrepreneurship — achieving financial freedom and a legacy for her 13-year-old son along the way.
As a single mother, Regina found herself working two part-time jobs just to make ends meet. She had always aspired to become "her own boss," but never believed in herself enough to take action.
It wasn't until 2017 that things would start to look up for the former paralegal. With a background in business and grant writing, Regina decided she wanted to pursue her dream of being a business owner and create a for-profit company that would assist startup nonprofits with grant writing.
Like most entrepreneurs just starting out , the fear of failing and the uncertainty of whether she could actually run her own business consumed her day and night. Regina says it was mere fate that led her to HOPE. She ran into HOPE Financial Wellbeing Coach Damian Carson who insisted she attend his Small Business Development Program workshop at HOPE Inside Wells Fargo in Bessemer, Alabama. Regina says Damian was extremely persistent and down-to-earth, and though she was initially hesitant to join the class, Damian made her feel like the program could be just the break she had been looking for.
With nothing to lose, Regina decided to step out of faith and try something new. During the 12-week program, she received a wealth of knowledge about starting her business including filing paperwork, meeting potential clients, and connecting with people that could help her with funding.
"I got way more than I expected and there was no cost to me, I started the class with just a name and an idea and came out with a better sense of what I wanted to do and how to do it, and the connections to be able to do it."
With tremendous help from Damian, Regina graduated from the program and is now the owner of Writing Hope, LLC, a for-profit company that assists startup nonprofits with funding research, program development, and grant writing. Since graduating from the program cohort in 2017, Regina has worked with over 20 clients. She says Damian continues to play a vital role in her success as an entrepreneur by following up with her regularly and offering her valuable knowledge on leveraging her business.
---
You can help empower individuals just like Regina with financial dignity. Visit operationhope.org now to say your one-on purpose with a one-time donation of $25 or more. 100% of your gift is program-focused, providing low and moderate-income youth and adults with the financial education and coaching to create a more secure future.