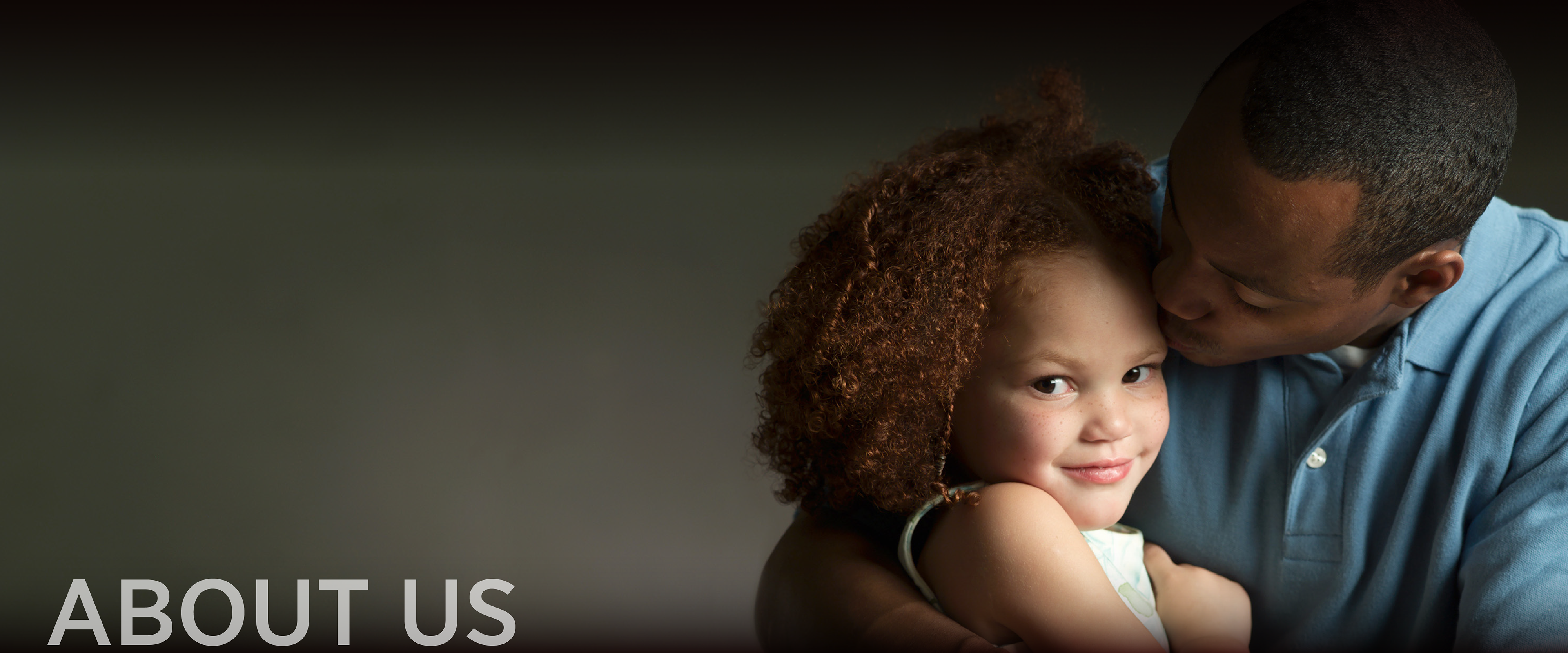 Operation HOPE is a for-purpose organization working to disrupt poverty and empower inclusion for low and moderate-income youth and adults.
Our focus is financial dignity and inclusion. We equip young people and adults with the financial tools and education to secure a better future—coaching them through their personal aspirations and life's challenges, and facilitating their journey to financial independence.
Since 1992, we have been moving America from civil rights to "silver rights" with the mission of making free enterprise and capitalism work for the underserved.
Our mission connects the legacy of the Freedman's Bank, established by President Abraham Lincoln more than 150 years ago to integrate all Americans into our nation's economic life, and the second part of Dr. Martin Luther King's integration dream—the integration of the dollar, under the banner of "silver rights"—rights to financial literacy, access to capital, and equity of opportunity, for all.
Project 5117 is our multi-year four-pronged approach to combating economic inequality that aims to improve financial literacy, increase business role models and business internships for youth in underserved communities, and stabilize the American dream by boosting FICO scores. It includes educating five million youth through financial dignity programs, empowering one million youth through entrepreneurial and career-building programs, establishing 1,000 HOPE Inside locations, and facilitating HOPE 700-Credit-Score-Communities across the nation.
HOW WE WORK
We partner with financial institutions, corporations, municipal agencies, and community organizations to deliver HOPE Inside—our award-winning model of community uplift that has allowed us to scale, and sustainably package and deliver, financial dignity and economic empowerment programming in communities around the country, at no cost to the client. The client experience at HOPE Inside is rooted in empowerment. The personalized one-on-one coaching process integrates four key steps:
Giving back dignity,
Reintroducing individuals to themselves,
Offering redemption, and
Providing opportunities through purpose-driven projects.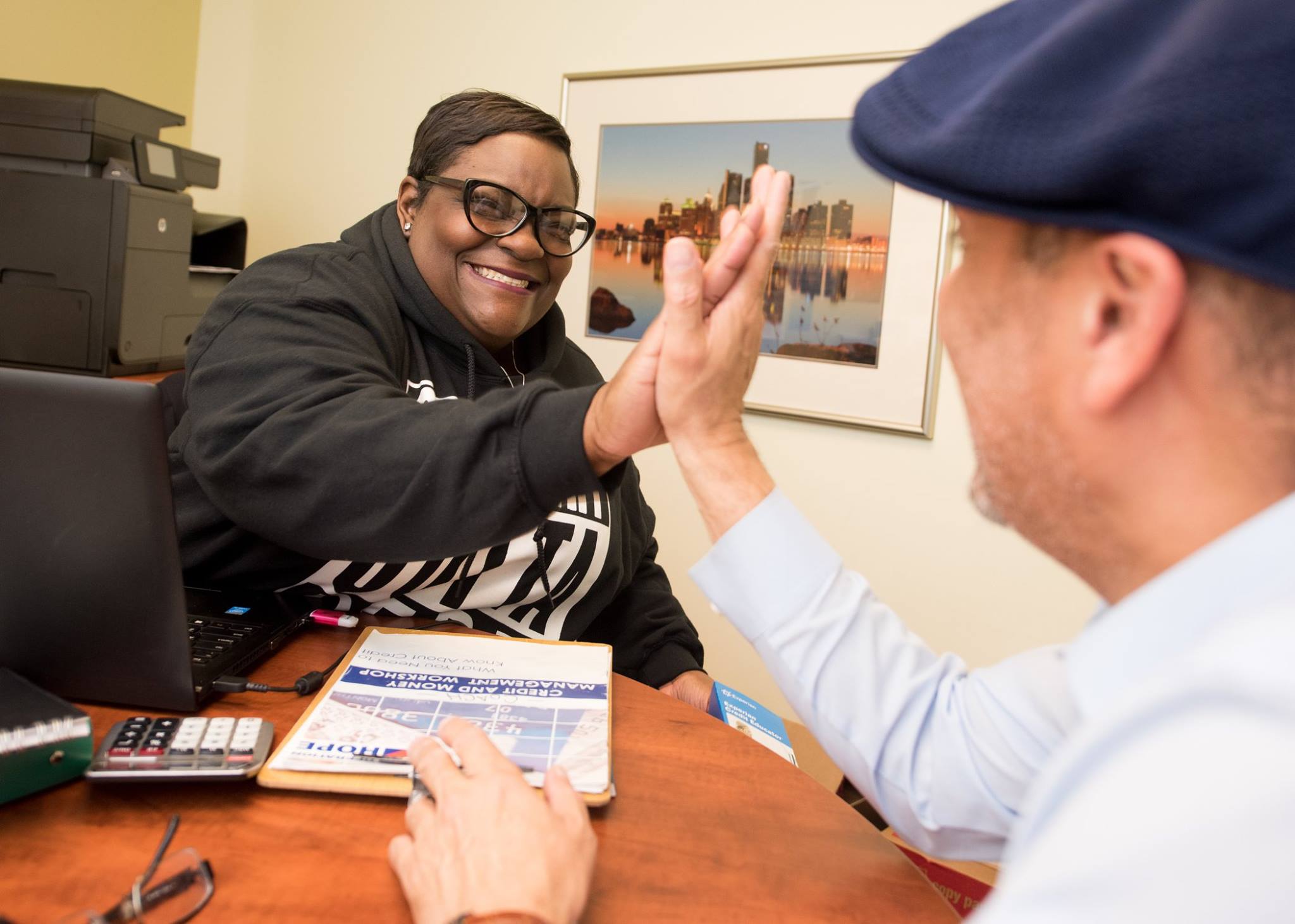 Clients are counseled on the language of money and work with Operation HOPE financial wellbeing coaches to transform established financial mindsets, and to develop customized action plans around building their own businesses, raising their credit scores, buying homes, or simply making better decisions with the money they have. Every HOPE Inside holds consumer credit counseling certification, CFPB, FDIC, U.S. SBA, EITC, HUD, and FEMA applications and partnerships. Through the HOPE-700-Credit-Score-Communities initiative, the focus on raising client credit scores to 700 is at the foundation of all HOPE Inside programming.
Alliant Credit Union
The Ardent Companies
Athene
American Express
Ares Management
Bank of America
Bank of the West
Bennett Thrasher
Cathay Bank
Charles Schwab Foundation
CIBC
CIT Bank
CoreLogic
Equifax
FICO
First Horizon National Corp.
First Republic Bank
Fulton Financial
Huntington Bancshares
Intuit
Invitation Homes
JP Morgan Chase
LendUP
M&T Bank
Mastercard
Metabank
Metapayment
North American Bancard
PNC Bank
Popular Community Bank
Promise Homes
Protective Life Insurance
RBC Bank
Region Bank
Ressler & Gertz Family Foundation
SEDCO – Saudi Arabia
Silicon Valley Bank
State Bank of India
Strategic Concepts
SunTrust Bank
The Coca-Cola Foundation
Wells Fargo
HOPE Global Spokesman
"The work of Operation HOPE is continuing the work of the civil rights movement. Dr. King and a whole host of others succeeded in integrating the lunch counter but we failed to integrate the dollar."
Andrew Young is co-founding Principal and Chairman at GoodWorks International. His work includes facilitating the formation of successful business partnerships, putting corporate executives in contact with leaders and influencers in emerging markets. He also offers strategic advice to corporations and advises several governments on sound policy-making.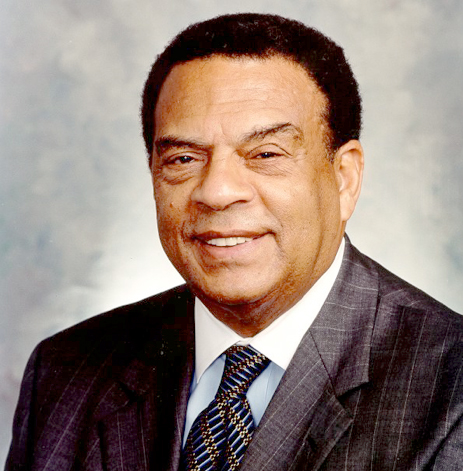 Ambassador Young's life-long mission of energizing the private sector to advance economic development was honed during comprehensive leadership experience in the public sector and private industry. His diverse background provides clients with a uniquely qualified advisor with a global perspective on business expansion. Ambassador Young has served as United States Ambassador to the United Nations and Co-Chair of the Atlanta Committee for the Centennial Olympic Games. He served two terms as Mayor of Atlanta, one of the fastest growing cities in the world. He was elected Congressman three times and is a leading figure in the civil rights movement. Ambassador Young currently serves on the board of several Fortune 500 companies and was appointed by President Bill Clinton to Chair the Southern Africa Enterprise Development Fund. He is on the National Security Council Advisory Board and remains active in numerous charitable activities and organizations. Ambassador Young has received many awards and honors including the Presidential Medal of Freedom, the French Legion of Honor, the Bishop Walker Humanitarian Award, and over 60 honorary degrees from prestigious universities around the world.
Governing Board of Directors
John Hope Bryant
– Chair
Founder, Chairman & CEO
Operation HOPE, Inc.
Bryan Jordan
– Lead Director / Vice Chair
Chairman, President & CEO
First Horizon National Corporation
Michael Arougheti
Director, Co-Founder, CEO & President
Ares Capital Corporation
Lisa Borders
Chief Executive Officer
LMB Group, LLC.
Brad Hanson
– Audit & Finance Committee Chair
President & CEO
Meta Financial Group, MetaBank & Meta Payment Systems
Frank Martell
President & CEO
CoreLogic
Steve Ryan
– Nominating & Governance Committee Chair
Counsel
McDermott, Will & Emory
Jeff Schmid
– Executive Compensation & Benefits Committee Chair
Former Chairman & CEO
Mutual of Omaha Bank
Tim Wennes
President and Chief Executive Officer
Santander Bank, N.A.
Jed York
Chief Executive Officer
San Francisco 49ers
Global Board of Advisors
John Hope Bryant
– Chair
Founder, Chairman & CEO
Operation HOPE, Inc.
Ellen Alemany
Chairman & CEO
CIT Group
Ed Bastian
Chief Executive Officer
Delta Air Lines
Henry Ford, III
Manager, Corporate Strategy
Ford Motor Company
Janice Bryant Howroyd
CEO & Founder
ActOne
Aron Levine
Head of Consumer Banking & Investments
Bank of America
Zondwa Mandela
Chairman
Mandela Legacy Foundation
Bill Rogers
President & COO
Truist Financial Corporation
Dallas Tanner
President & CEO
Invitation Homes
Brad Smith
Executive Chairman of the Board
Intuit
Carlos Vazquez
Chief Financial Officer
Popular, Inc.
Tim Welsh
Vice Chairman
US Bank
Phil Wenger
Chairman & CEO
Fulton Bank
Phil Griffin
President
MSNBC
Chelsea Clinton
Vice Chair
Clinton Foundation
Joseph Otting
31st Comptroller of the Currency
Regional Boards of Directors
Midwestern Board
David Mooney
– Chair
President & CEO
Aliant Credit Union


Calvin Dunning
VP, Fair Lending Officer
FirstBank
Mike Hart
Midwest Area President
Regions Bank
Staci Glenn Short
SVP, Community Development Program Director
Huntington National Bank

Northeastern Board
Gina Proia
– Chair
EVP, Chief Marketing & Communications Officer
CITI Group

Sherrice Davis
VP, Community Reinvestment Department
M&T Bank


Toni Dechario
Supervision Officer
Federal Reserve Bank of New York


Skip Dillard
VP, Programming
WBLS and WLIB New York


Arlen Gelbard
EVP, General Counsel
Cross River Bank
Ed Kramer
Senior Advisor
Asurity Technologies
Robert Marchman
Senior Policy Advisor on Diversity and Inclusion
U.S. Securities and Exchange Commission


Kyle Matter
Director, Global Impact
KKR
Lissa Miller
SVP, Head of Supplier Diversity
Truist
Curt Myers
President & COO
Fulton Financial Corporation
Brian Vittek
President & CEO
Destinations Credit Union

Southeastern Board
Eli Marks
– Chair
Retail Credit Manager, Southeast
Wells Fargo


Cassius Butts
Founder & CEO
Capital Fortitude Business Advisors
William Cheeks
President, Officer
ABBA Associates, Inc.
Thomas Dortch, Jr.
President & CEO
TWD, Inc.


Kwanza Hall
Councilmember, District 2
Atlanta City Council
Allan Kamensky
EVP, General Council/Secretary
Synovus Bank
Susan Somersille Johnson
Chief Marketing Officer
Truist

Western Board
Lisa Lunday
Trustee
Winifred Johnson Clive Foundation
HOPE Inside Advisory Board
Sharon Jeffries-Jones
– Chair
Sr. Vice President
Branch Banking & Trust Co. (BB&T)
Stephanie Couser
SVP, CRA and Community Affairs Contributions
Mutual of Omaha Bank
Jon Davies
SVP/Compliance Executive, Community Affairs and Contributions
Regions Bank
Robert Harris
SVP, Director of Diversity & Inclusion
Bancorp South Bank
Operation HOPE is a for-purpose organization working to disrupt poverty and empower inclusion for low and moderate-income youth and adults.