More than anything, Jose wanted to purchase a house that he could make a home for his family. In pursuit of his dream, he connected with Catawba Habitat for Humanity in North Carolina. As he was onboarding, he learned that in order to obtain a home for his family he needed to improve his financial health, beginning with his credit score and savings. That's when he was introduced to Rita, the financial wellbeing coach at HOPE Inside First Horizon – Hickory.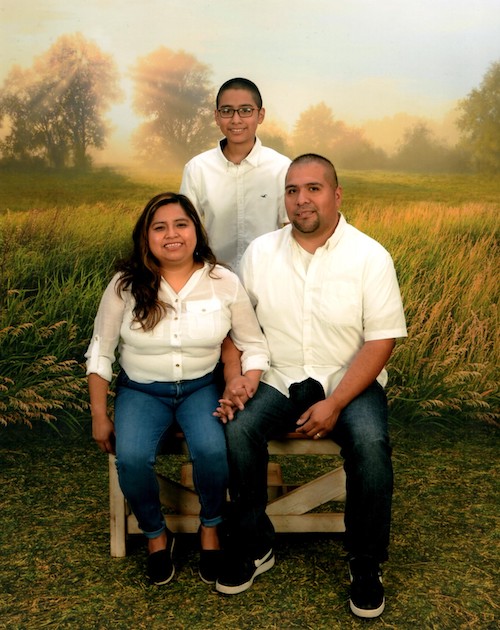 Jose and Rita began meeting and they uncovered some things on his credit report that needed to be addressed. Jose thought that there was only one small item that needed his attention, but Rita showed him that there were other opportunities for improvement that they could tackle together as well. After Jose and Rita went through his credit report he had satisfied the requirements for Habitat for Humanity. However, Rita showed him that there was more for him to learn and a better credit score to be achieved.
The pair continued to clean up his credit report, item by item. At first Jose didn't think he'd see much of an improvement, but much to his surprise he saw his credit score raise by 159 points! He then went through the process of creating and maintaining a budget. Over the course of many months, Jose began to grow a healthy savings account, which grew by more than 3.5 times what it was when he started with Rita.
What started out as a routine check in to meet a program requirement turned into a transformative experience. Today, Jose's credit score is at a 668 and he's maintaining a savings of $5600. He's excited to continue growing his rainy day fund and joining the 700-Credit-Score-Community soon.
Although Jose is excited about the improvement of his financial picture, he is most excited about moving into his new home with his family and his new financial mindset. He told Rita that he will use the lessons that he learned to teach his son about the importance of credit and money management at a young age so that he can get a head start on building generational wealth.