Charlene Baker always loved the aroma of scented candles, but she enjoyed making them more. Over time she honed her skills to the point where she wanted to turn her hobby into a business. That's when she met Brooke Ratilff from HOPE Inside Fifth Third Detroit.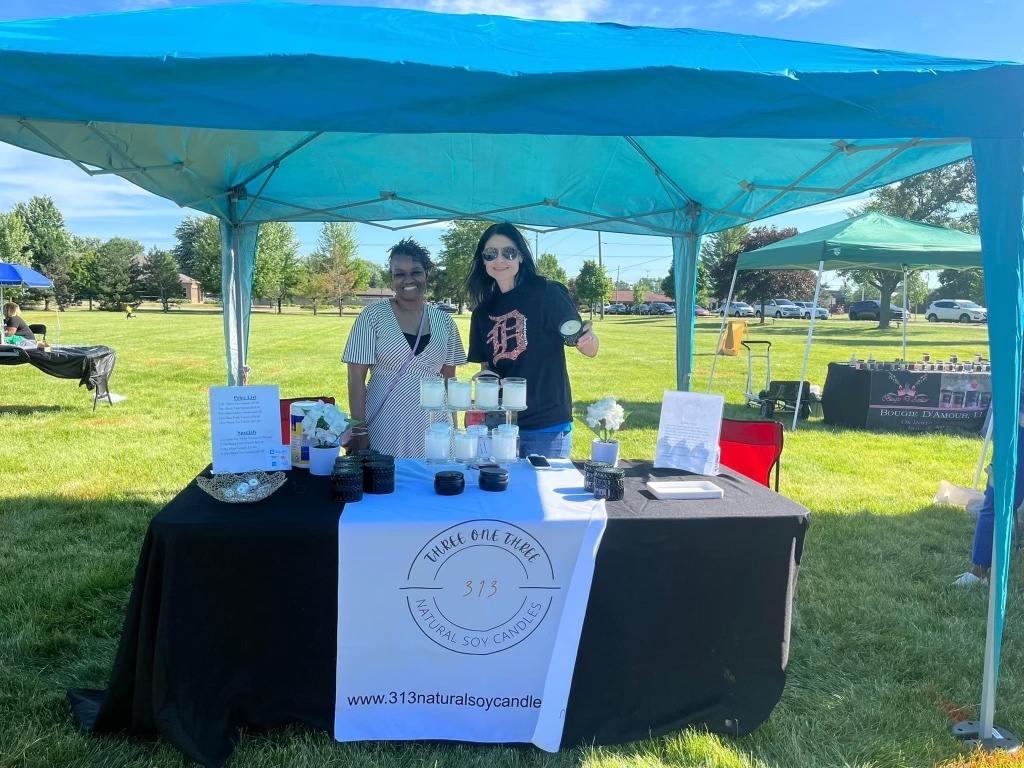 Brooke and Operation HOPE were there with Charlene from day one of 313 Natural Soy Candle's development. First, Charlene and Brooke organized her business goals, identified her target demographic, and developed her brand identity. With HOPE Inside partner First Third Bank, Charlene opened her business account and discuss future lending goals. After creating a solid business plan and gathering the necessary materials, Charlene set a goal of debuting at her city's Juneteenth celebration.
Charlene signed up as a vendor and began preparing to show her new business off to the world. After working hard to create enough inventory for the event, Charlene set up shop hoping for the best. To her surprise, her candles were a hit! She sold 95% of her inventory and even gained Michigan's state attorney general,Dana Nessel, as a customer!
Charlene remains excited about her business and thanks Brooke and Operation HOPE for helping her in her small business journey.