Debra entered the Credit and Money Management program as a referral by her sister, Margaret. She expressed interest in Credit and Money Management and the Small Business program. Debra has a strong interest in helping others which is the reason why she became a City of Memphis police officer. As an officer, she gives of herself daily to serve and protect others. Now, she's choosing to serve and protect her future and get on track to achieve financial dignity through financial literacy. She wanted to get assistance to improve her finances and to learn various business sectors to improve her own business. Here is her story. 
---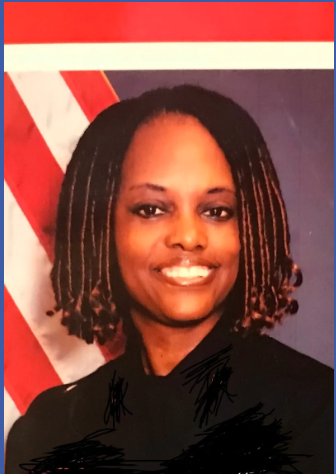 "I pursued the financial literacy opportunity to reach several financial goals. I wanted to increase my credit score, find ways to save money, decrease my debt, and improve my financial awareness to make informed decisions that would help my family and also grow my business. 
With the help of Mr. Darfeis Williams, financial wellbeing coach for City of Memphis employees, and the resources provided through Operation HOPE, my credit score has gone from the low 600s to almost 700 and continues to increase. I have attended the Small Business program to help improve my business, BHW Estate. My business was created to provide veterans with affordable housing and to assist with wrap-around services, including food, clothing, transportation, and other resources. 
As a result of my journey with Operation HOPE and Mr. Williams, I have learned how to strategically use my credit cards, how to maintain a budget, and how to get rid of unwarranted spending. I will continue to use the strategies provided in the program to maintain a high credit score. If necessary, I will reach out to my coach, Darfeis Williams, for assistance and as a resource in the future."