Financial literacy is the pathway to financial dignity and empowerment. For many, however, finding the light to show the way can be a challenge, even when you're surrounded by the tools to get you to the other side of financial wellness. The REACH Project, founded by Max Gerall and with leadership from Operation HOPE's Jena Roscoe, seeks to help those in the greater Texas A&M community gain access to the knowledge, tools, and services they need to become a contender for the American Dream on an equal playing field.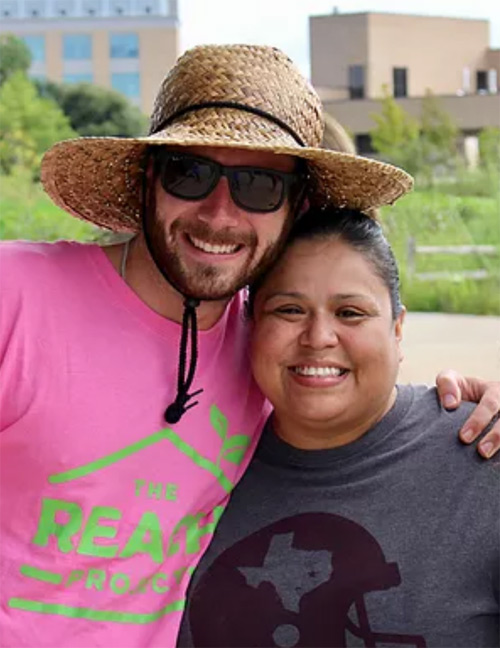 Recently, a group of Operation HOPE financial wellbeing coaches hosted a Business Financial Literacy workshop for REACH Project participants to help them get a better understanding of what's needed to help get a business off the ground and understanding the mindset of an entreprenuer. Outside of being empowered with knowledge and resources, the greatest takeaway was the eyeopening moment that many of the participants were connected to entrepreneurs in their own family, and didn't even realize it! It's not that they weren't aware, they just never saw themselves or their family in that light. They gained a better understanding that financial literacy and economic opportunity are truly for all. Sometimes we just need a light to show us the way and a voice to remind us of truths we already knew.
Below is a letter from REACH Project founder and executive director Max Gerall to David Daly, HOPE Director of Program Operations — Truist expressing the impact that the class had on the participants.
"Good afternoon HOPE Leadership Team,
I am reaching out to you today to thank the entire Operation hOPE team for your generous support of our REACH family, with a special appreciation for Mrs. Jena Roscoe and Mr. David Daly.
Last night Mr. Daly and his team delivered one of the best workshops on Business Financial Literacy that I have seen to date. Not only was the content comprehensive, and digestible, and relatable, but more importantly, it was delivered with respect and empowerment, and for this, I am extremely thankful.
This class of 64 entrepreneurs consists primarily of serve workers form the Texas A&M campus—including custodial staff, food service workers, maintenance staff, and groundskeepers, who all aspire to turn their side hustle into s into successful, full-time gigs. Each of these individuals are already off to a great start.
After class, I had several of our entrepreneurs approach me and share how much they appreciated the class, including how it revealed to them that their own fathers and mothers were entrepreneurs, they just didn't know it! Mar. Daly's ability to connect with and serve others is truly one of a kin; thank you for having Simon your team and for allowing him to work with ours!
Thank you again for all you do for the REACH project and the families we serve. We can't wait to start expanding to and impacting campus communities through the state, and we know that with Operation HOPE by our side, that impact is defined to grow nationwide!