Achieving financial dignity through financial literacy is a life-changing experience for an individual. However, mother-daughter duo, Dana and Trinity Purdue, demonstrate that it also brings families closer together. Below you'll get a rare, but beautiful view of the perspectives and experiences of two clients with the same financial wellbeing coach. Both Dana and Trinity, who have gone through HOPE's Credit and Money Management, began their journey to financial confidence with Penny Southward, financial wellbeing coach for HOPE Inside Regions Bank Birmingham.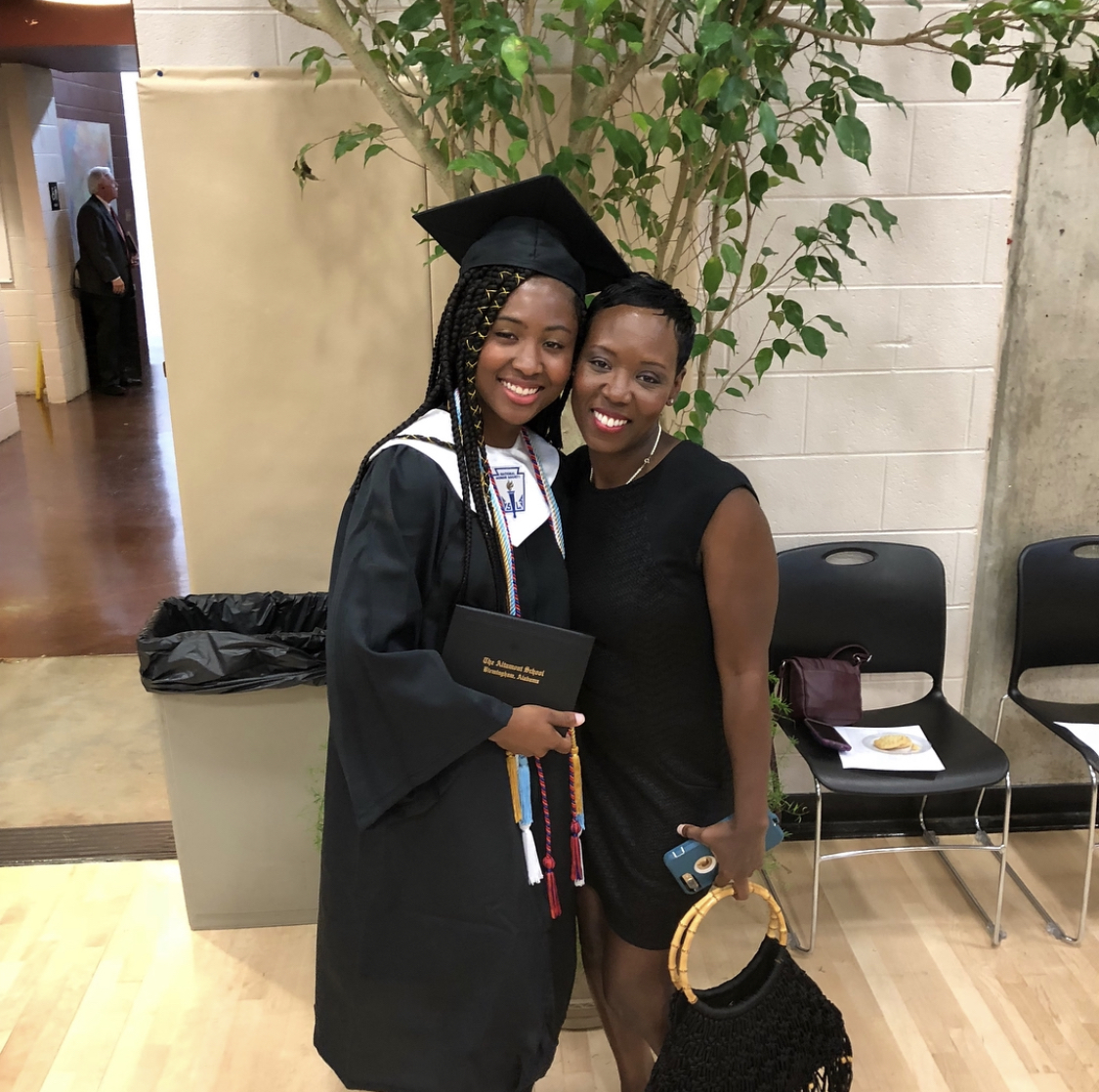 Here are their stories:
Danna's Story
"Do the best you can until you know better. Then, when you know better, do better." – Maya Angelou
My daughter, Trinity, and I have always been close. Though I have tried to raise Trinity to be a well-rounded young lady, I must admit that I lacked some foundational knowledge. Financial literacy is one skill that I didn't get as a teen or young adult. I wanted a better life for Trinity, so as she grew and matured, I encouraged her to reach out to my coach, Penny Southward, at Operation HOPE who has assisted me in achieving my financial goals and money confidence. I wanted Trinity to have a firm foundation in money. I know how important it is to be able to manage your money well. Penny has helped Trinity as she navigated college and managed and budgeted her money from savings and working part-time to allow her to take the summer off to study for the MCAT while being able to make her car note and other monthly expenses. Penny was also able to help Trinity establish a great credit score (better than my own), and helped Trinity prepare for the future as she starts her first full-time job after college. I have seen so much growth in Trinity in these areas and I'm so glad that Operation HOPE has programs and funding to help educate young people on how to manage their finances and thrive.
Trinity's Story
If anyone were to ask my mom about my financial history, she'd probably say that I've always been tight with my money. I would wholeheartedly agree as I constantly emphasized wanting to maximize my savings while minimizing my spending. I maintained this mindset coming into college, but quickly realized that money management is not a passive activity. I found it difficult to balance the additional expenses that came with being a college student while trying to maintain my savings account. I wasn't budgeting and I hadn't even begun to think about bigger financial fundamentals like building my credit score.
Understanding that I would need more structure and planning when it came to finances, my mom recommended me to her financial wellbeing coach, Penny Southward, to help steer me in the right direction. My mom was very adamant that I not only build a healthy relationship with money, but that I learn how to responsibly manage my finances and set myself up for success in my future endeavors. Even more so, she emphasized that it was crucial for me to start early and gain the tools she would have loved to have at my age. Penny helped me to do just this as she wasted no time helping me to build and maintain an excellent credit score within the first six months of our first call. But this was just the beginning as Penny met with me monthly to discuss my budgeting tactics and reducing the stress of unexpected expenses. She was crucial in building my confidence towards money management and establishing monthly habits to actively appraise my finances.
Having graduated this past summer, I would probably be just beginning to build my credit score and lacking the confidence to manage my finances if I had to navigate this journey alone. It was comforting to know that Penny was not only an expert in this field, but just a phone call away when I had questions about the trajectory of my financial goals. I believe that these fundamentals that I have learned will be crucial to how I budget when I have larger financial responsibilities and I look to pass these financial tips on to my little sister when she is of age. Working with Penny through Operation HOPE has not only helped me, and my mom establish healthier financial practices but permeated to our friends and family who are also able to garner this knowledge and initiate their own journeys into financial freedom.