FINANCIALS
We work hard to receive the highest ratings for accountability and transparency available to ensure that you know how much we value your commitment to our mission.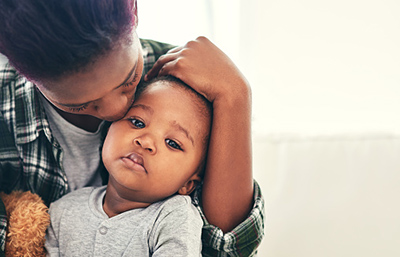 2019 was a transformational year for us.
We opened our 150th HOPE Inside location, and delivered over 170,000 financial client services to low-to-moderate income clients.
FREQUENTLY ASKED QUESTIONS
Q. Why is Operation HOPE posting Frequently Asked Questions?
A. Operation HOPE prides itself on being a best-in-class organization. Although it is not required, we are inspired to provide this information to our communities! 
Q. What is Operation HOPE's conflict of interest policy?

A. Directors and officers fully disclose any potential conflicts of interest to the full board of directors. If members have a financial or personal interest in a transaction they are excluded from voting on that specific topic.
Q. How is Executive compensation handled?
A. We continuously review and historically are below the industry average.

Operation HOPE's people are its greatest asset. We continuously monitor industry trends in compensation and benefits to ensure we offer a competitive compensation package, which includes independent surveys.

The board has established an independent Compensation Committee to review and approve Executive compensation.
Q. Does Operation HOPE provide expense accounts?

A. We do not nor have we ever offered expense accounts for either staff or executives.

All employees are required to submit monthly expense reimbursements that are reviewed and approved by their supervisor.

The Chief Financial Officer reviews all executive expense reports for accuracy and reasonableness compared to the approved travel and entertainment policy. The Audit Committee and CFO review the CEO's expenses on a quarterly basis.
Q. Does Operation HOPE engage in related party transactions?
A. Operation HOPE partners with many organizations, corporations, and other nonprofits. If any related party transactions occur, they are properly disclosed to our auditors for review and inclusion in our annual audit.
Q. How are state and local business and charitable registrations handled?
A. We seek to timely register anywhere we are conducting business or providing services. Due to the complexity associated with state and local filing requirements,  HOPE engages the services of CSC for filing all state filings, including Secretary of State, Department of Justice, Annual Reports and Charitable registrations. Audits are conducted annually to ensure we are properly registered in any jurisdiction where business or solicitations occur.
Q. Where can I find copies of the annual audits and tax returns?
A. Operation Hope seeks to best in class with our financial accountability and transparency. Audited financial statements provide important information about financial accountability and accuracy. Operation HOPE engages an independent audit firm annually to prepare the annual financial statements along with oversight from the audit committee.
Operation HOPE publishes our annual Audit, Single Audit and 990 Tax Returns on our website www. 

https://operationhope.org/financials/

. They are also available through Guidestar as well as upon request.
Q. How are costs allocated to government grants?
A. HOPE uses a federally approved indirect cost rate from the Office of Indirect Cost Services, under the US Department of the Interior. We are excited that we spend 85% of all funding directly on program services as reported in our audit and with Charity Navigator.
Q. Is Operation HOPE evaluated by any independent outside agency besides annual audits?
A. Operation HOPE has received five consecutive 4 Star Charity Navigator ratings since 2014, which rates all nonprofits filing 990 tax returns on both Financial Accountability & Transparency metrics.
Operation HOPE is a for-purpose organization working to disrupt poverty and empower inclusion for low and moderate-income youth and adults.