Rita Mister, the creator behind the sustainable fashion house One Piece Wear, came to Operation HOPE and the One Million Black Business (1MBB) program a year ago seeking to grow her brand. She signed up with Judie Hayes, 1MBB small business specialist, and got down to work.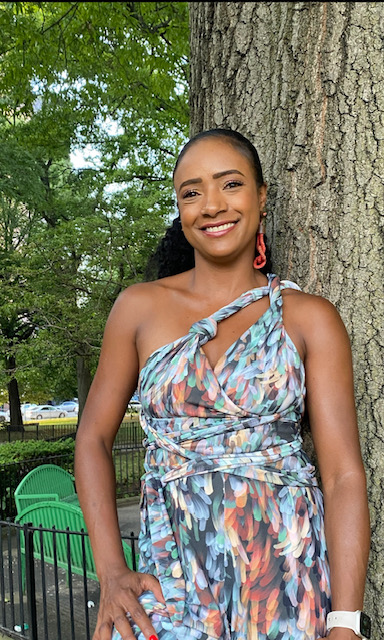 In order to grow her eco-friendly clothing and accessories line she would need knowledge on the best ways to market her brand and to source money to grow it. Judie helped her craft a marketing plan and showed her where to look for grant opportunities. When she began the process she thought she would never receive funding from one of the many grants she applied for. Judie told her to be strong and persevere because she had a product that was timely and solved a world problem. After all you will never find OnePiece Wear in a land fill, it's bio degradable!
Rita is a resident of New York by way of Brazil. During the pandemic, she gave back where she could by outfitting the Brooklyn Fire Department and the Brooklyn Little League with stylish masks. Through Rita's perseverance, she won a grant from the Environmental Protection Agency (EPA) for $10,000.00 and was able to get her collection into a sustainability store in the Hamptons. She has now secured an invitation to Fashion week in the Hamptons to show her collection.
We celebrate Rita, and all of our small business owners, during Small Business Month! The Operation HOPE family honors her as a resilient, environmentally conscious entrepreneur who's doing her part to enjoy the American Dream and make an impact on her world and community. May she ever be a reminder that hope and love are the most sustainable resources that we have. When we use them like Rita did, we can do incredible things with amazing results!