In honor of Hispanic Heritage Month, Operation HOPE is highlighting a few of our clients who have made significant strides in their journey towards financial empowerment and success. This week's story features an ambitious speech pathologist from Puerto Rico named Virmarys, a talented young woman who has a passion for her community, creating impact for children with disabilities, and providing opportunity for others looking to better their lives. Despite the setbacks brought about by Hurricane Maria in 2017, she continued to reach for her dreams. Along the way, she met her financial wellbeing coach Ana Doris Mercado from HOPE Inside Puerto Rico, who would prove to be an ally and friend who would help take the necessary steps to achieve her goal and help restore hope in her dreams.
Here's her story in her own words: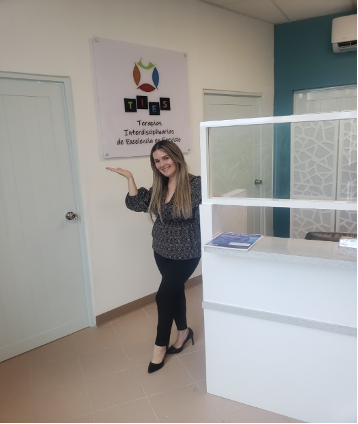 " I am a 32-year old Speech and Language Pathologist with 11 years of experience. I came to Operation HOPE in February 2021 through a referral from the Quebrada Coop located in Camuy, Puerto Rico. I contacted Ana Doris Mercado of HOPE Inside Puerto Rico to enroll in the small business workshop.
Day after day, I have dreamed of having my own "Therapy Center" for children with special needs. I dreamed of providing high quality service with a genuine interest in helping children and young adults. However, my greatest difficulty was organizing my ideas, overcoming my fears, and develop my dream center .
I had the idea for few years and finally began taking steps towards actualizing my dream by saving. However, when Hurricane Maria struck in 2017 my priorities immediately changed. A few members of my family lost their homes and belongings and the days were filled with difficulty and uncertainty. After this situation, I postponed my dream because I decided to take the money I saved for the center to help my family get on their feet. Once my family had recovered and regained a sense of stability, I could once again begin focusing on my dream. I returned to work a few years later and once again began saving money to one my center. However, yet another natural disaster, the COVID-19 pandemic, disrupted my plans. Nevertheless, I refused to be distracted and spent the the down time of the pandemic learning and refining my business plan with the goal of opening in August 2021."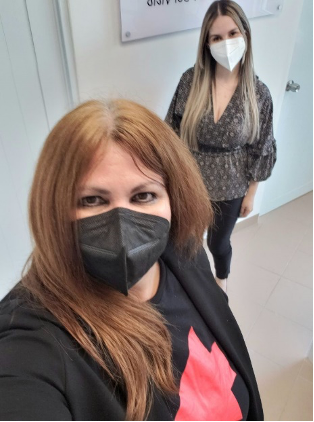 With the help of her small business coach, Ana Doris, Virmarys received the tools and skills necessary to transform her her dream into a reality. The organization and focus she lacked she gained through the development of her business plan. She was able to hone in on the essentials of launching her business and putting herself in position to scale and grow. Ana Doris believed in Virmarys and spent her time making sure that she was constantly making progress toward her goal, despite the uncertainty around her.
She graduated the Small Business Development program in April 2021, but that's not the end of her story. The excitement had just begun.
"By the end of the sessions, I already had the company registered, opened a business account and chosen a location. During the class, we had a unit on obtaining access to capital. In that session, a fellow member of the cohort mentioned a contest focused on women entrepreneurs. The opportunity sounded perfectly aligned for me, so I took the challenge to compete immediately. Believing in my dream, I participated in the contest and used the business plan that I developed in class. I'm happy to announce that from the contest I won a grant o $1,000 and the honor of being selected among the first 18 of 175 women!
After many efforts, sacrifices and training, my dream has come true. I understood that if I can dream it, I can achieve it. Today, I am the proud founder of "Centro T.I.E.S (Terapias Interdisciplinarias de Excelencia en Servicio)" located in Lares, PR. The center will offer evaluation and therapy services in speech and language, oromotor – dysphagia, occupational (with motor and sensory focus), physical and psychological. The corporation will help children with disabilities and their families and will facilitate job creation. In addition to the technical side of running a business, I also learned the importance of incorporating social responsibility into our framework, which motivated me to create the "Kendrick" program, with the mission of providing free services to low-to-moderate income and disabled children.
I want to thank Ana Doris for her dedication and commitment as well as her support during this difficult journey of starting a business. I feel blessed and grateful to have been a part of the business-training program. I look forward to continuing to receive Operation HOPE's guidance and counseling services until I achieve my next financial goal of purchasing a stand alone location."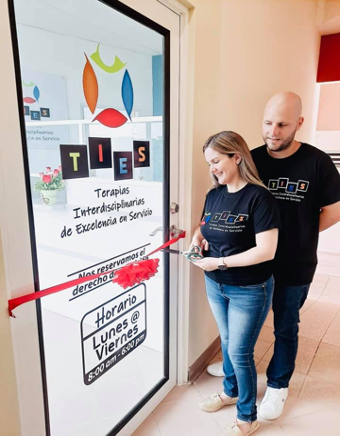 We are proud of Virmary's accomplishments and achievements and celebrate her as a picture of resilience and courage in the face of adversity. In addition to what she's shared, she has also received the approval of the Department of Education for referrals and has recently passed state and private medical insurance audits. Lastly, she is making good on her desire to create jobs for her local economy. She is currently actively hiring for five open positions in the Center.
Congrats Virmary and happy Hispanic Heritage Month!