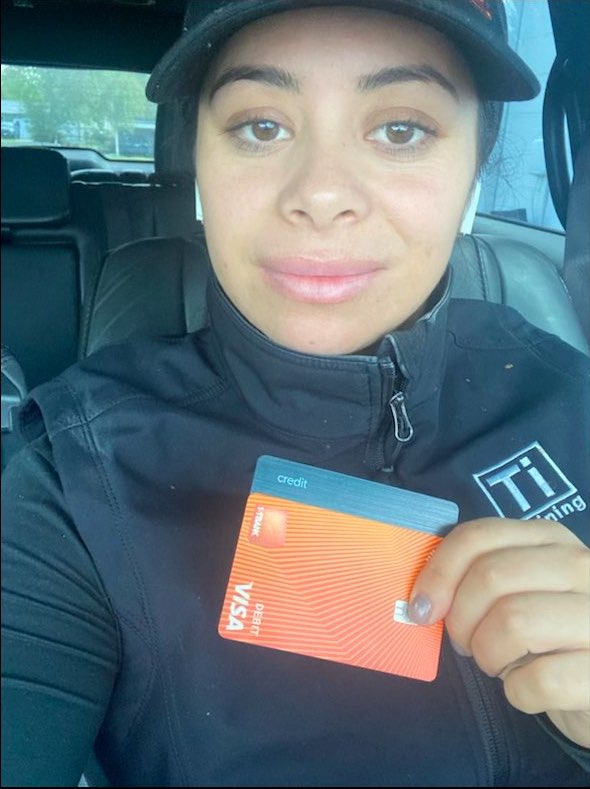 Maria came to Operation HOPE with little-to-no working knowledge of credit or the basic products and services offered by local banks. She first about Operation HOPE in 2021 from a co-worker who had already enrolled in the credit and money management program. She spoke so often and highly about HOPE that she had to check it out for herself. Beyond the excellent care and service that Maria's co-worker received, she was ecstatic that all of her coaching services were free. Maria couldn't pass up on such an enticing opportunity to get ahead in her financial wellness.
She immediately reached out and connected with Magaly Marioni Arana, financial wellbeing coach at the Gonzalez Library in Denver, Colorado. Maria's primary financial goals included increasing her credit score and building a credit profile that would put her in a position to purchase a home when she was ready. From the beginning, Maria was engaged and eager to learn new things. Appointment after appointment, Maria took in the information she learned from her coach and began applying it to her daily life.
At the beginning of the program, in October 2021, Maria had a FICO score of 580 and no savings. Additionally, she had a medical collection and inaccurate information in her credit report that triggered a fraud alert.  These errors were causing any loans and applications for credit to be denied. During her coaching sessions, Maria learned about her rights as a consumer and proceeded to take action to remove damaging information from her credit report. She also set up a budget that allowed her to pay her bills on time, pay down debt, establish a savings account for a rainy day, and begin paying down her debts.
After seven months of hard work, Maria called Magaly with great news. "I got approved! I have my first credit card!," Maria exclaimed to her coach when she got the news. Today, Maria has increased her credit score to 660 and has grown a savings account of $800.00, and her debt is manageable and under 30%.
Here's what Maria had to say about her coach and HOPE in her own words.
"I would like to start by saying how grateful I am for all the help I have received and how happy I am to have gained the knowledge about financial literacy. What I've learned isn't just for me. I'm able to pass it along to my children.
From my first appointment forward, I felt so welcomed and safe. I could comfortably talk to my coach about my financial struggles, and we made a plan together. I had applied for different credit cards, but I always got declined. At this point, I didn't know what else to do since I was doing everything that was advised to me by my current bankers. However, after seven months of working with Magaly, I got my first credit card and felt good when I got approved!"