The latest news, announcements, and coverage are below.


STATEMENT FROM JOHN HOPE BRYANT Founder, Chairman and CEO of Operation HOPE The events that transpired in our nation's capital yesterday have left me heartbroken. These types of actions have no place in our society, and need to be condemned in the strongest possible...
read more

HOPE's Culture Division head, Rod McGrew, often says, "team is the theme." It's a short, catchy phrase that's loaded with meaning and should weigh heavy on our hearts and minds in light of the past year's events. This month, as we celebrate one of the world's greatest...
We are happy to welcome Nicole Pietro as Operation HOPE's new Chief Development Officer (CDO). In her role, she will focus on building out our donor management systems that will set the organization up for greater success now and in the future. Additionally, she will...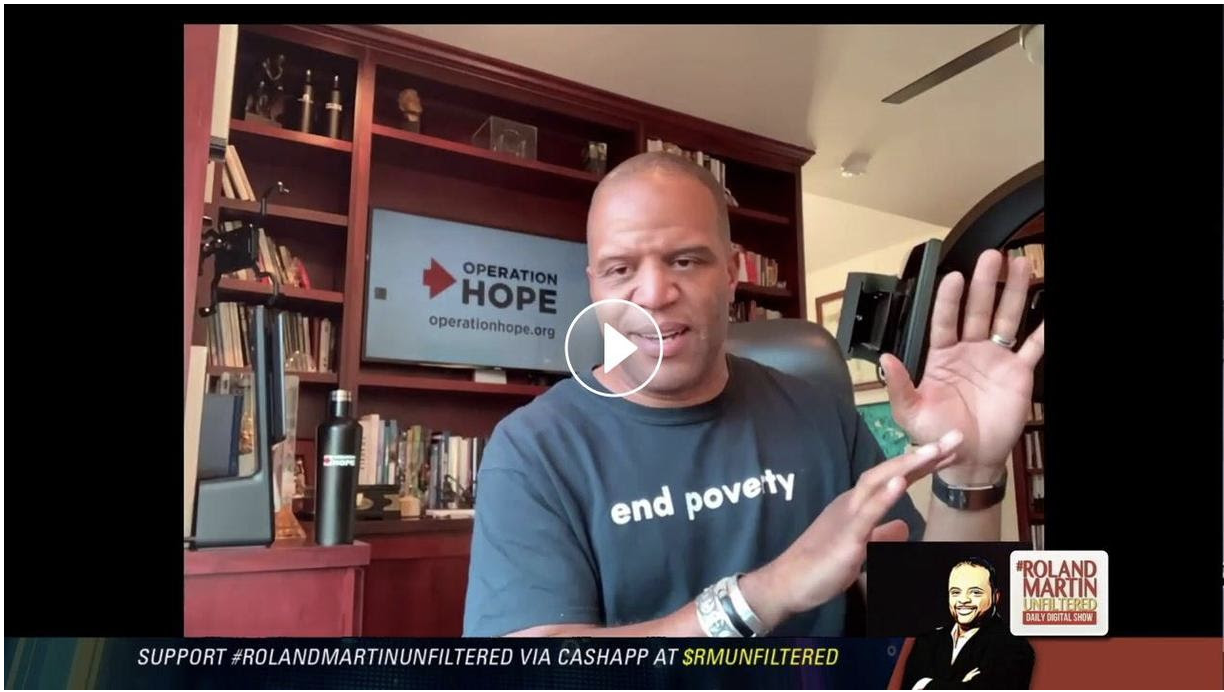 Roland Martin Unfiltered

April 16, 2020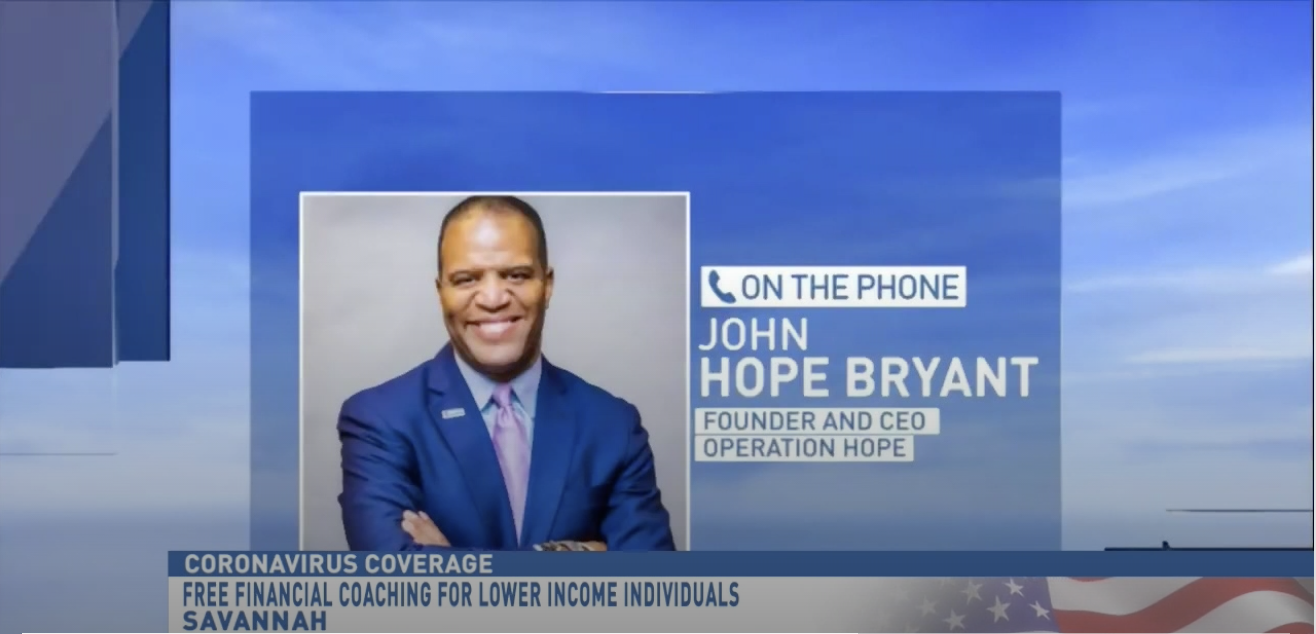 Fox 28 Media
April 16, 2020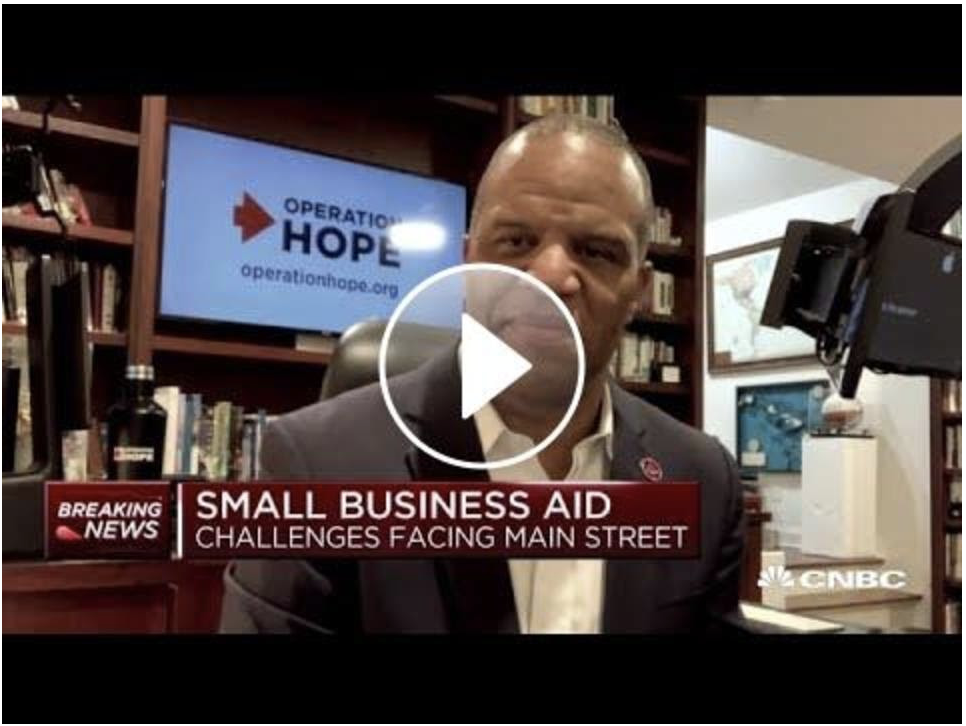 CBS This Morning
April 15, 2020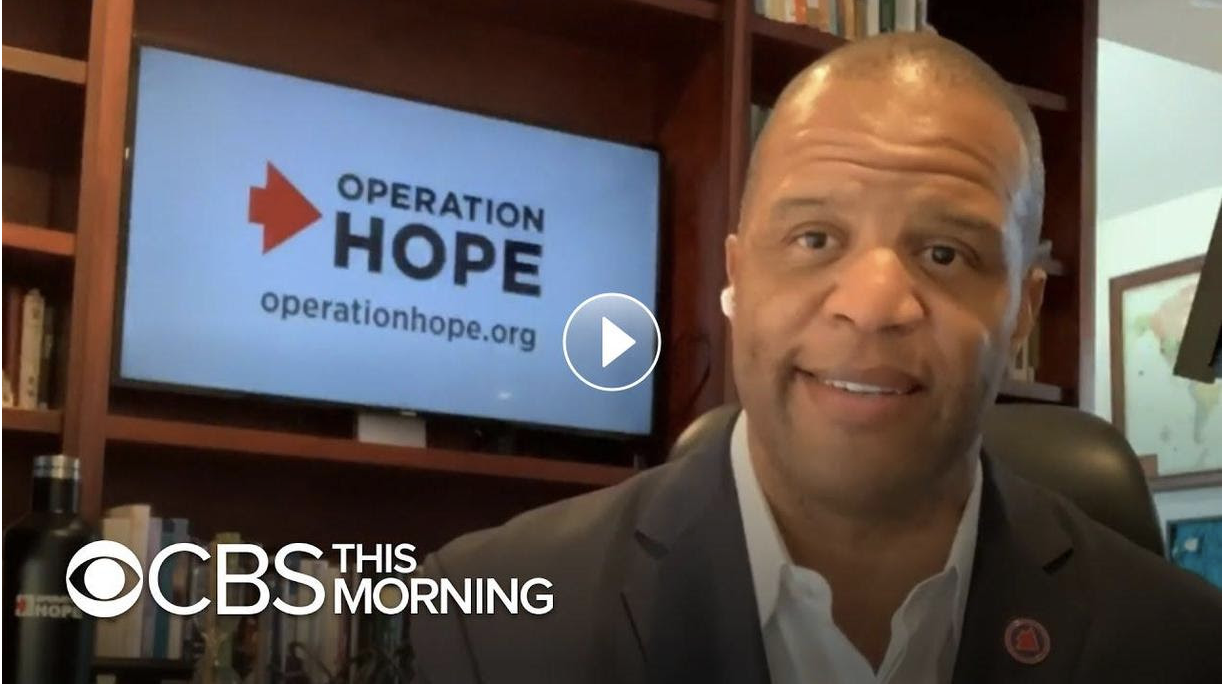 NBC News Now
April 15, 2020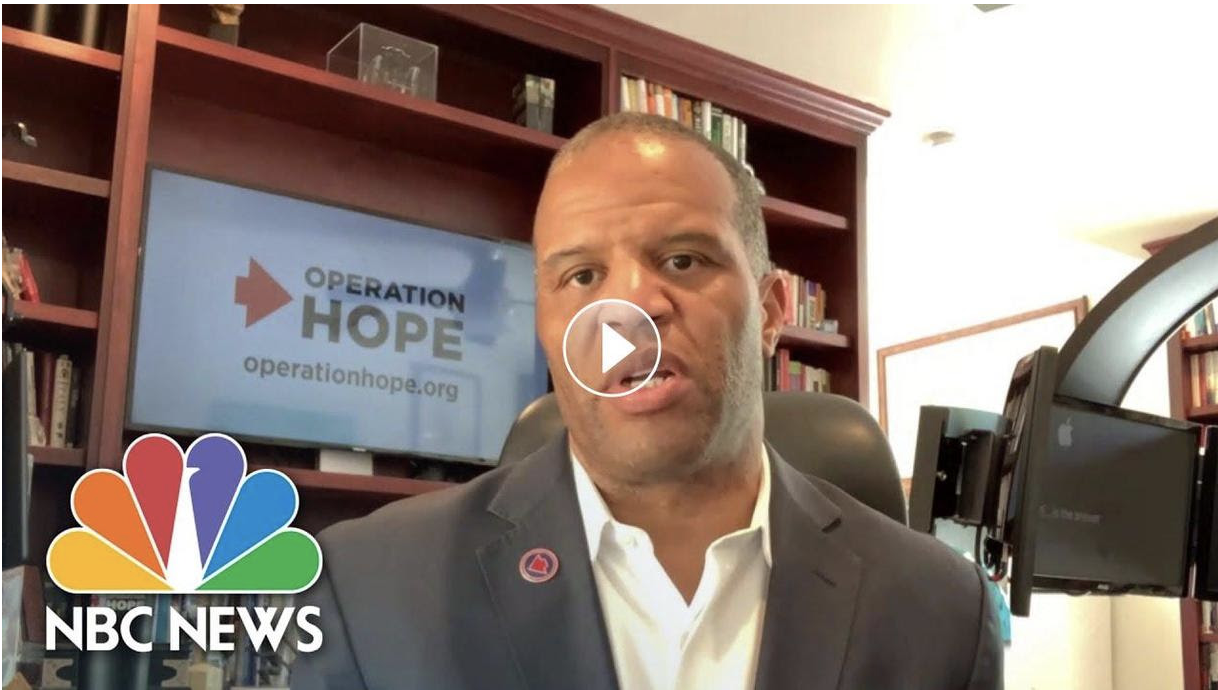 CNBC Squawk Box
April 8, 2020
SUBSCRIBE HERE FOR OUR LATEST NEWS IN YOUR INBOX