Entrepreneurs and small business owners come to Operation HOPE at different stages of their business life cycle and with different levels of business knowledge. Most enter the program with just an idea and aspirations for a better financial future. Some, however, come to the Operation HOPE Entrepreneurship Training Program (ETP) seeking something more than business basics and an entrepreneurial primer. They come looking for community.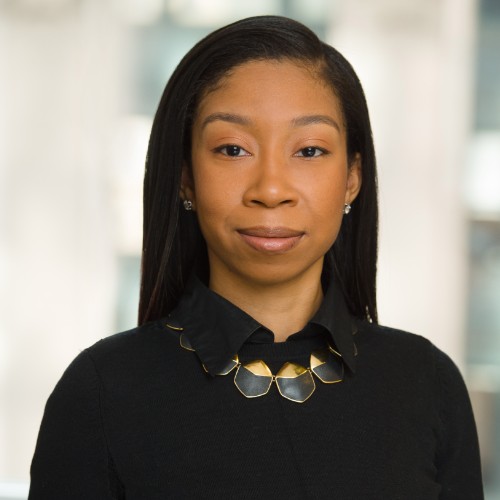 Rachel Young-Didier, founder of the The Pink and Diamonds Collective, LLC, joined the Operation HOPE with a thorough understanding of how to create a business plan, the four P's of marketing, and other business knowledge essentials. But she still felt that something was missing in her small business journey. She was looking for something with depth, meaning, and connectivity, especially during a time where genuine human interactions were extremely limited. In her search she uncovered Juan Anes' virtual ETP class through Cross River Bank in Brooklyn, New York.
Much to her surprise and delight, Rachel found exactly what she was looking for! She found herself developing bonds and friendships with other entrepreneurs who had big dreams, just like she had. Not only did they learn together, but they learned from each other. Rachel was able to offer insights and knowledge from her experiences and she received the same from others. Most importantly, she found a positive, safe environment where she could be challenged to put her knowledge, both new and old, into action, and begin fully pursuing her dreams.
Through the course of the program, Rachel completed her business plan, which had been a long time goal of hers. Now, she's looking to gain even more knowledge and put it all into action in another area of her life: her finances. As Rachel graduated from the ETP course she enrolled into Juan's Credit and Money Management sessions.
You can find community among other aspiring and existing small business leaders, too, when you join the next HOPE Entrepreneurial Training Program cohort nearest you, or when you join the 1 Million Black Businesses initiative.