Small Business Development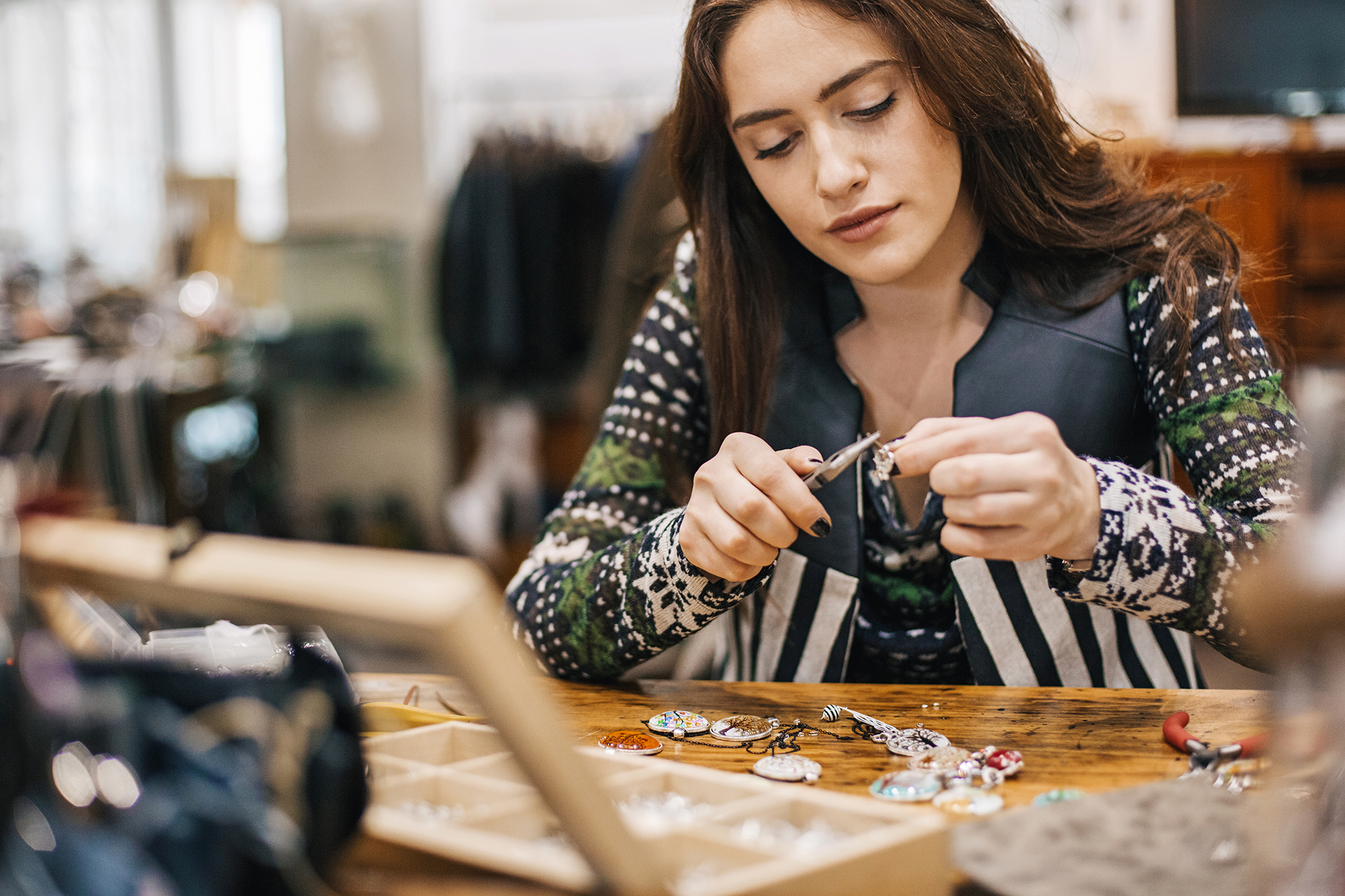 Many individuals in underserved communities dream of starting businesses for years, but obstacles like lack of access to startup funding and limited business training and resources, get in the way. Those in low-wealth
funding for businesses due in part to poor credit, lack of capital, and limited access to financial services.
Our Small Business Development Program is a core focus of HOPE Inside Adult Empowerment programming. The intensive course, anchored by entrepreneurship training, allows participants to master business basics and gain access to funding to support a strong launch and the ongoing growth of their businesses.
The 12-week Entrepreneurship Training Program is a practical curriculum designed to empower aspiring entrepreneurs with the tools and skills to successfully navigate the path to small business ownership—combining business training, personal development, access to professional services, and financial counseling through partnerships with a direct network.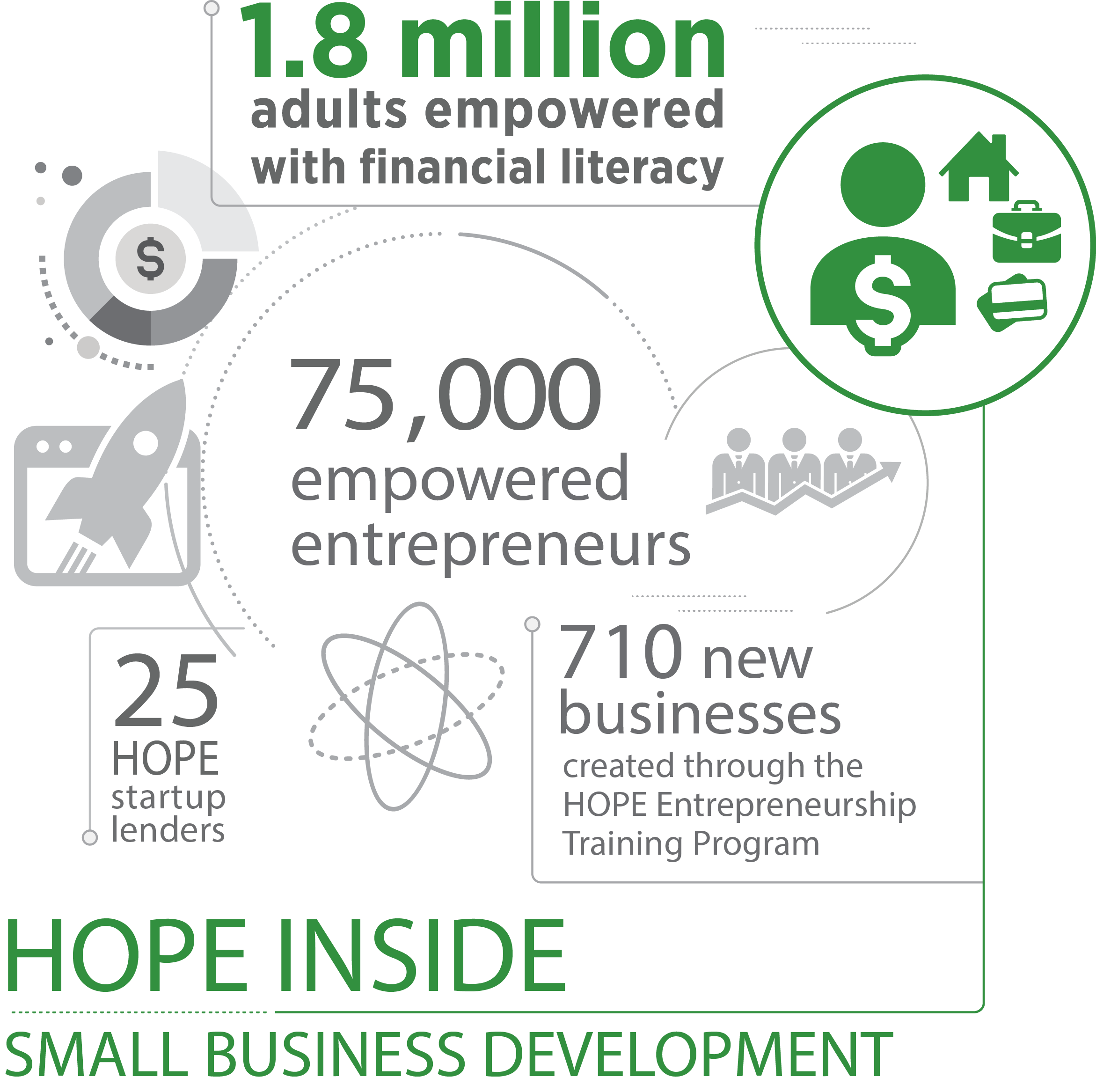 Our graduates are empowered business owners offering products and services across the spectrum of industries and specialties—representing an infusion of innovation that benefit their local communities and our nation's economy.
Operation HOPE is a for-purpose organization working to disrupt poverty and empower inclusion for low and moderate-income youth and adults.