Anthony B. first encountered Operation HOPE at the Sickle Cell Association of Michigan Annual Walk, and he immediately connected with our services and mission.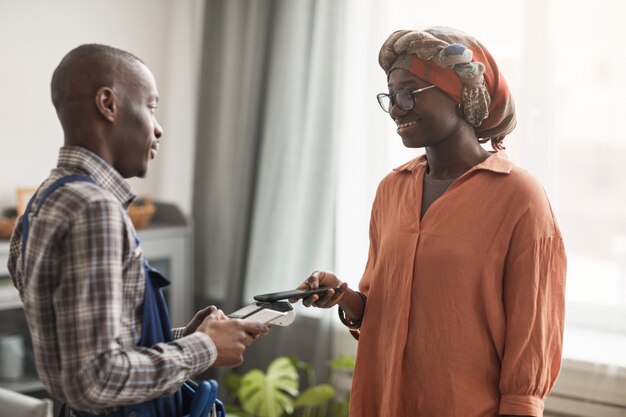 After struggling with his finances for nearly ten years, he had never considered opening a bank account. He connected with his financial wellbeing coach, Michael Randall, through HOPE Inside First Independence Detroit, and his perspective began to change.
Anthony considers himself a handyman and does odd jobs that typically pay cash. However, with the support and guidance from Operation HOPE demonstrated during his initial coaching session with Michael, he learned the importance of having a bank account and its benefits. As a result, he is now on the verge of opening his first bank account with First Independence Bank in a decade, marking a significant milestone in his journey towards financial stability and independence.
He expresses his gratitude to Operation HOPE for our work and dedication to helping individuals improve their finances. He recommends our services to anyone in need of financial guidance and support. Anthony is also a business owner and a proud father of three. We're excited to see many more successes along his journey toward financial wellness and overall success!