If you look up, down, and all around you'll begin to see Operation HOPE's 1 Million Black Business (1MBB) initiative, powered by HOPE and Shopify, amplified in a city near you!
Thanks to our partner, Clear Channel, 1MBB signage has been spotted around parts of Northern California.
As more people and partners hear about 1MBB, demand for our products and services continue to increase. There is a clear need for Black business owners to be connected with mentorship, resources, and capital to help them launch, sustain, and grow their businesses and eventually make an impact in their community.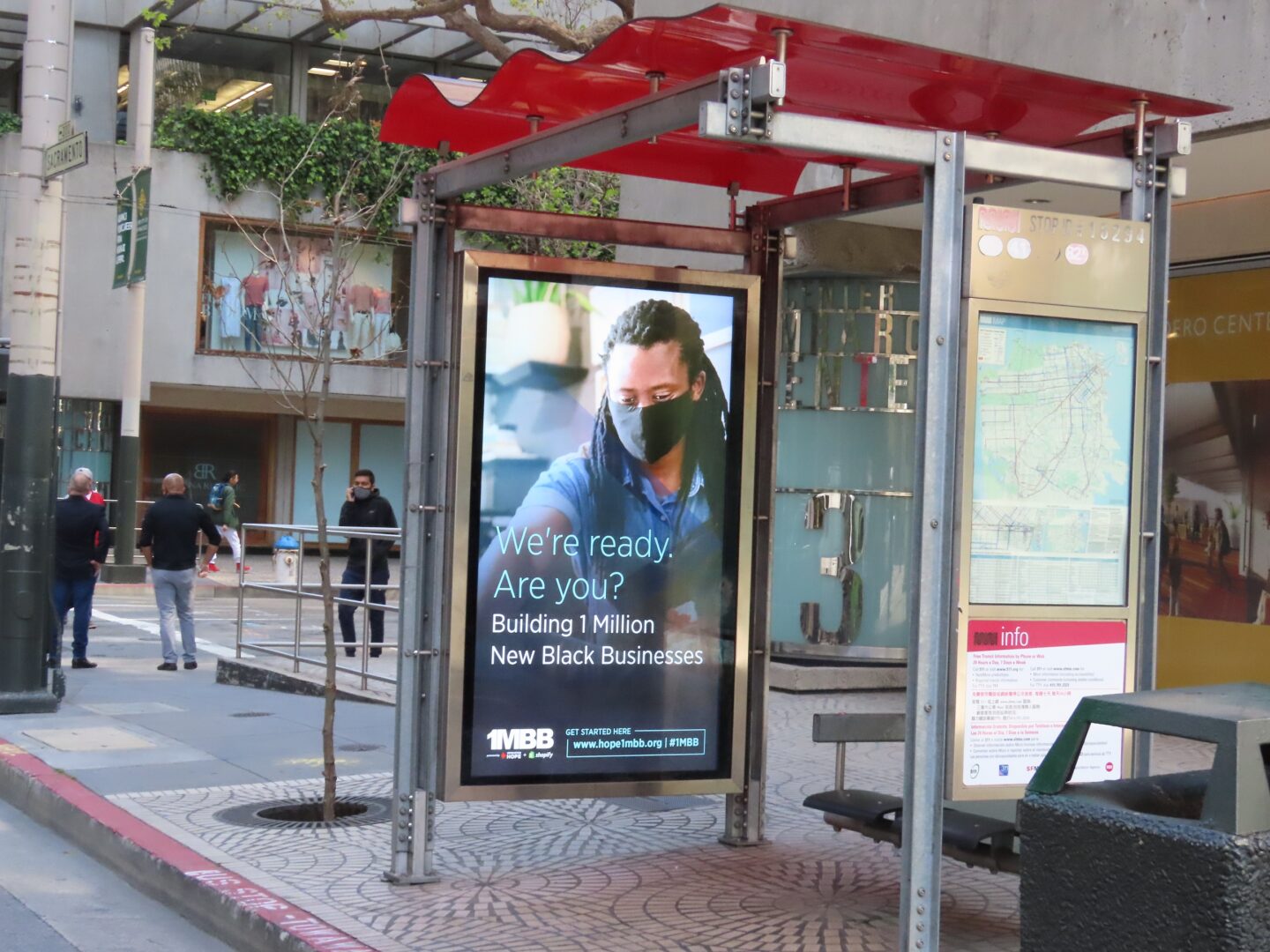 HOPE has set a goal of creating 1 million Black-owned businesses by the year 2030 and has provided a suit of services valued at $25,000 to each program participant. With access to Shopify's robust e-commerce platform, personalized coaching, and training modules, Black business owners will be prepared with the knowledge and tools needed to increase wealth and provide impact to their communities.
To join 1MBB or to become an organizational partner, visit www.hope1mbb.org.