They say big things come in small packages. Cora Cleasants agrees and would be the first to tell you that that saying is about her.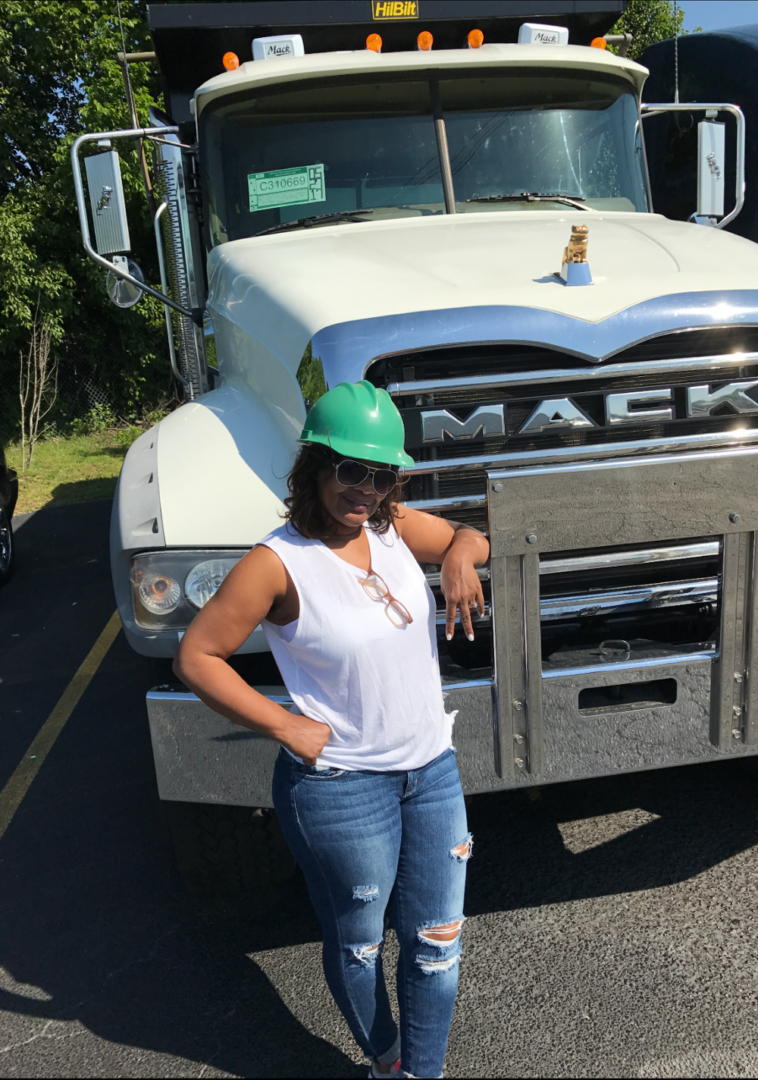 This 5'3", grandmother of four is a giant in her own right with a tremendous story to tell. Overcoming incredible odds to become the woman she is today, she hopes that her story and example can encourage others, men and women alike, to hold on to their dreams until they begin to realize a portion of their full potential.
No one ever really expected Cora to reach the level of accomplishment that she enjoys today. Her journey towards financial independence began when she was just a little girl, admiring the successes of her uncle. She remembers seeing him be his own man, make his own plans, and earn honest money working for himself. She saw something in him that she wanted for herself — an authentic sense of self-determination.
At 15 years old, however, a sophomore in high school, she had her first child. A year later, she gave birth again, to a set of twin girls, and then one more after high school. Despite her perceived setbacks, she never lost sight of her vision for the future.
Defying the odds and pushing boundaries for what's possible, Cora accepted the added responsibilities of life as a young mother to the plans she had already set for herself. While raising her four girls, and later a baby boy, Cora became a career woman, working in various jobs collecting experience, advancing her skills, and refining her dreams of business ownership.
She recalls, "I always knew that I would own my own business. I just didn't know how or when, but I knew within myself that I would." Speaking of her source of inspiration she says, "I always wanted to give my children something to be proud of, something that they could aspire to be."
With a downward spiraling economy, the trucking business Cora worked for went under. Despite the misfortune, she seized the opportunity and transformed it into a moment of destiny. With exposure to the business, she decided to shake things up a bit, pick up where her old company left off, and enter the commercial trucking industry.
To prepare herself, she attended trucking school, earned her Commercial Driver's License, and began traveling the country driving 18-wheelers. Through the late nights and early mornings, the perpetual lack of privacy and comfort, and the loss of love and fractured relationships, she persisted. With each passing month, every paycheck earned and every penny saved went towards her family and the development of her budding business, C & M Trucking. She continued to save, with a strong sense of discipline and purpose, until she was finally able to purchase her first truck and major business assets.
Then, she did it again and bought two more trucks.
And again, purchasing three additional trucks.
She continued this cycle of saving and investing while working as a truck driver until she owned a total of six dump trucks, making her a strong contender in the market. Today, Cora has a fleet of trucks working around the clock in the city of Memphis and surrounding areas. Through her hard work, tireless resolve, and the relentless pursuit of her dreams, she is living out what she envisioned as a young woman — owning her own business while making her family proud and to making a difference in the lives of others.
Cora came to Operation HOPE eager to expand and continue the success that she had been enjoying for six years. "I came to Operation HOPE so that I could take my business to the next level. When I started attending the seminars with HOPE financial wellbeing coach Ms. Trudy Morrison I was already a business owner, but I wanted to learn more about business credit and how to acquire it. I'm working out of my home right now, but I'm ready for a new office space. I want my office to reflect where the company is headed."
After attending business credit and money management courses at Mason Temple Church of God in Christ, through HOPE's partnership with First Tennessee Bank and the COGIC Urban Initiative, Cora successfully acquired the business credit that she sought after. Now she has plans to scale her business to new heights and expand her business offerings.
She has inspired the women in her community to reach beyond their circumstances and chase after their goals. Even more, she has set an example of what mental and spiritual fortitude and dedication looks like for her family. Two of her daughters are now embracing their mother's entrepreneurial spirit, and her grandson recently landed a multimillion dollar licensing deal with the NBA through his company, Mo's Bows.
Cora's story demonstrates that with discipline, guidance, and an unshakable sense of purpose any one can turn their vision into reality. Operation HOPE was happy to walk alongside Cora through her journey towards "better", as we have for nearly 30 years with thousands of others. Your story of success and inspiration can start today, too. Just reach out to your local HOPE Inside coach and begin the journey. Click here to find the financial wellbeing coach nearest you.