As a young boy, Brandon Dowd could be found knee-deep in the crop fields of their family farm in Arkansas, helping his father and grandfather seed and harvest the land which provided the family income. His grandfather and father would pass along stories of the farm to young Brandon, tales of adversity and challenges that would arise out of rooted racism that unfortunately continues to this day. 
Because of the constant fear and threat of destruction from the Klan, knowledge of his family's farm and its location had to be kept secret. When neighbors needed a particuar vegetable, they would ask around and be told, "You can find that at God's Farm." God's Farm was the unofficial name adopted by Brandon's grandfather. This was the name that referred to his crop operation, which, under threat of destruction (which occurred on many occasions), that he ran successfully with his family to put food on the table and provide his family a decent living. God's Farm could only be whispered, to be kept from being found and destroyed by the Klan.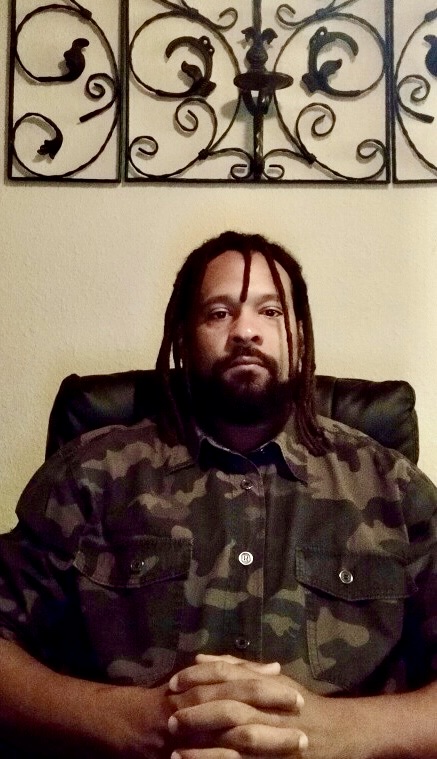 Brandon, now a grown and independent man, recently decided to move to California. His dream is to be able to start his own farming operation under the name "God's Farm SoCal" in the Southern California region.
Brandon wants to give his family legacy the opportunity to exist in an environment free from the threat of violence and discrimination. His biggest goal is for God's Farm to be proudly and openly spoken about without feeling intimidated by hatred and evil. When Brandon signed up for my ETP and Small Business Technical assistance programs, I was able to understand his vision quickly. 
As a small business coach, the business of farming was completely foreign to me. However, Brandon's vision and story were so compelling to me that I committed myself to him and asked him to do the same – for the work that we knew would have to be done to set him on the right path. 
We have worked diligently on his business plan, improving his credit score, sought after industry resources, partnered with great folks from federal programs at the FSA, also collaborated with amazing SCORE farming mentors and the folks over at the National Resources Conservation Service and their "New Farmer Initiative." 
I'm proud to say that Brandon has completed his business plan for "God's Farm SoCal," is pending his official farm number from the FSA, started growing out of his backyard!.. and is currently in search of a land-owner for the lease of 2 acres to farm high-quality organic romaine lettuce and spinach. He has developed a marketing plan and way to promote his operation. 
He is also completing the process to become a single-member LLC and has plans to host farm-to-fork awareness events on the farmland when he gets the lease. These events will have live music and activities to promote healthy eating, and sustainability awareness – making farming cool by offering merchandise and promoting a lifestyle brand and direct sales on site.
I am extremely proud of Brandon and humbled by his grit, resourcefulness, and the trust he has placed in my small contribution to help crystalize his vision and provide structure around his start-up efforts. I'm so incredibly proud of him!
"John Rosales…has assisted me and supported me along this journey to become a professional farmer though we are not done yet and much more to be done…I am extremely confident…in John as he leads me to becoming a successful professional farmer… being a black man going through this bureaucracy of government institutions…it can be tough…John has totally lifted the weight from my shoulders…by making the resourceful contacts that I need to facilitate my plan…when people didn't return my phone calls for weeks…John got them on the phone in a few days…his service to all up and coming entrepreneurs is PRICELESS!!!…I honestly can say I would still be at square one… Without John's assistance & support…Thank you John as I hold back my tears…when people think there is no one to help…. John is the Epitome of how the universe can come conspire to work in your favor…in what seems to be a negative environment…Stay Positive to all… people like John do still exist in this crazy world 🌎…"
Written by: John Paul (JP) Rosales | HOPE Inside powered by MBDA Oakland | Financial Wellbeing Coach