An adage says, "if you play with fire long enough, you're bound to get burned." Often this saying is used as a warning against destructive behaviors and influences, but in the case of Louis Deas, it was true in a positive sense. Rather than getting metaphorically "burned," this HOPE employee was set on fire for financial literacy through his association with Operation HOPE.
As the Vice President of Marketing Communications, Louis has the joy of capturing and sharing many of the success stories of HOPE's clients and communicates the benefits and proven outcomes of Operation HOPE's programs. One day, after talking to clients about how much Operation HOPE impacted their lives and diving deeper into Chairman Bryant's talks on developing positive money mindsets, Louis decided to enroll in one of the programs to get a firsthand perspective on what it was all about.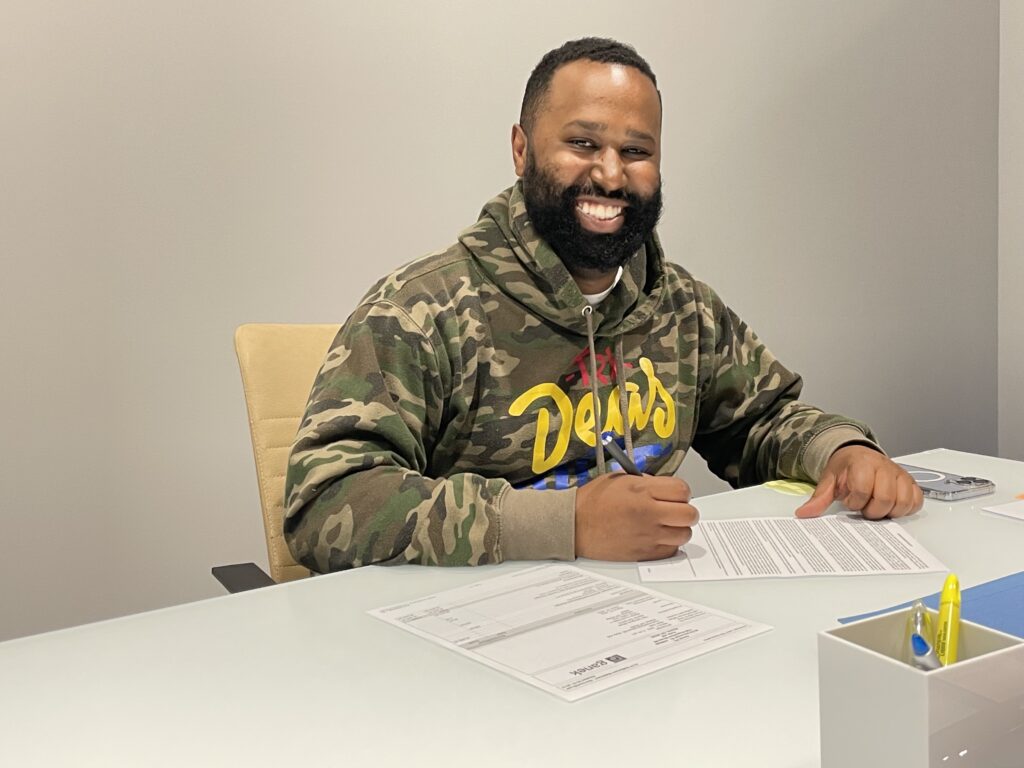 His first stop was HOPE's Small Business Development program. His coach, Andrea Raya, gave him the tools, foundation, and network to build his first business, Try Deas, a candied, roasted, and flavored snack nut company specializing in cashews, pecans, annd almonds. Over a few months, Louis's mind opened up to the power of entrepreneurship, and he vowed to share the message with as many people as possible. 
After successfully graduating from the program and winning his class' pitch competition, he began listening to Chairman Bryant discuss the power of a 700-credit score and home ownership. To better prepare for the mortgage process and increase his purchasing power, he contacted one of his co-workers and eventually his Financial Wellbeing Coach, Milagros Agosto, from HOPE Inside Truist Tampa. Milagros reviewed his FICO credit report, discussed negative items that were bringing his score down, and corrected errors. Louis followed Milagros' plan to increase his credit; in no time, his score jumped to the mid-700s.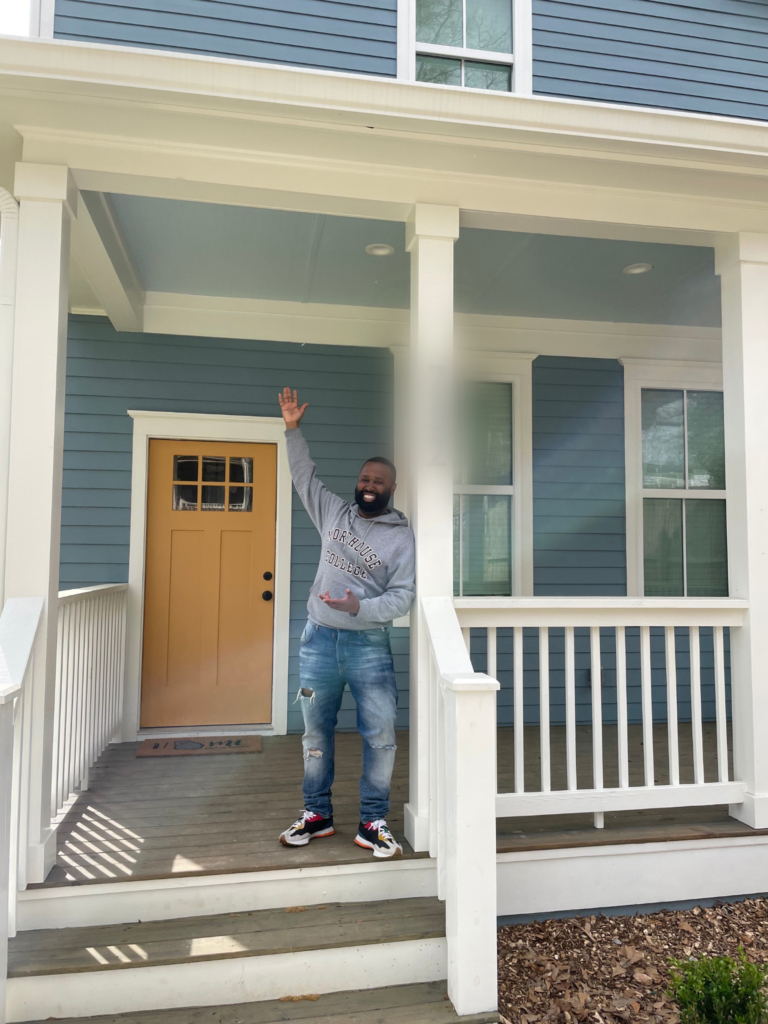 While Louis was proud to be a two-time HOPE program graduate, he determined that he wouldn't be satisfied until he completed all three programs and fulfilled a lifelong dream of being a homeowner. Without hesitation, he contacted Kim Pickett, Financial Wellbeing Coach at HOPE Inside RBC Bank Lithonia, to get started. Kim urged Louis to sign up for the next available homebuyers seminar and to begin scheduling time with her to begin preparation for his biggest purchase and investment.
After many months of preparation and a few heartaches, Louis found a house he could call his own and began enjoying the benefits of a renewed money mindset and being an active participant in his new community. Despite setbacks and amid a tough market, he was still able to find hope and light on his journey, largely thanks to the support and preparation offered by his HOPE family.
You can also become a HOPE "Triple Threat" and take hold of the American Dream by getting started on any of HOPE's life-changing programs today. It all starts with taking the first step.