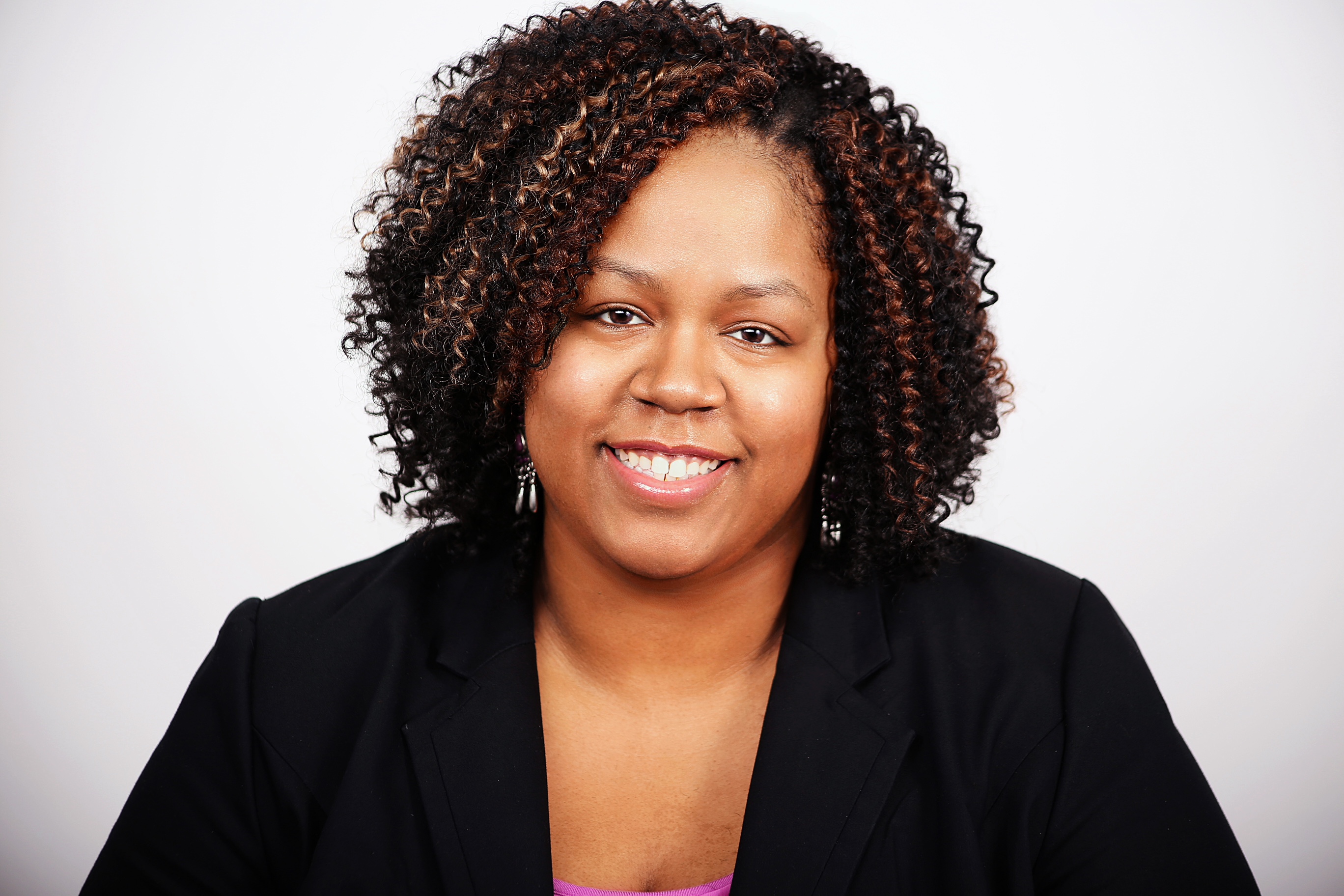 "I have a renewed sense of purpose."
Life sometimes has a way of turning in an unanticipated direction. For 36-year-old Regina Burpo, losing her job after 12 years and becoming the primary caregiver for her sick father was not how she imagined her life would turn out. With help from HOPE she started to believe in herself again and went after her dream of entrepreneurship — achieving financial freedom and a legacy for her 13-year-old son along the way.
Regina B.
small business development
HOPE Inside Wells Fargo – Bessemer, AL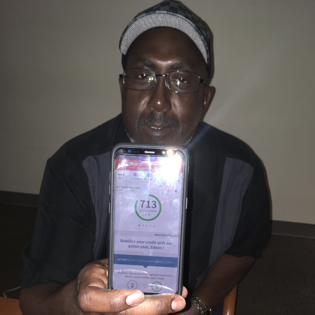 "I'm no longer defined by one mistake."
For 20 years, Edwin Walker faced more hardships than most people could handle in a lifetime. Struggling to maintain a steady income and care for his elderly mother, Edwin found himself borrowing money from lender services, pushing him deeper into debt. With a credit score in the
low 400's, it was likely that Edwin would never qualify for a loan from his bank.
Edwin W.
credit and money management
HOPE Inside SunTrust Bank – Tampa, FL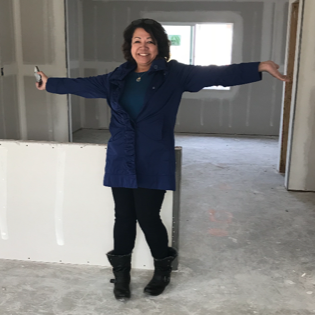 "I feel like I have a new life."
In the wake of the Great Recession, Andrea Techaira lost it all — her home, her business, even her marriage. The Oakland, California, native remembers feeling discouraged by her past and thinking that things would never get back to normal. Today, she's living a renovated life thanks to her perseverance and a little empowerment from HOPE.
Andrea T
credit and money management; homeownership
HOPE Inside Bank of the West – Oakland, CA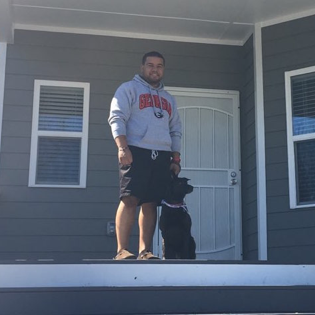 "I'm glad I didn't give up."
Like many college students, Michael Tobias struggled to manage money and had accrued a significant amount of credit card debt and a poor credit score by the time graduation from Georgia State University came around. Michael knew that if he ever wanted to fulfill his dream of becoming a homeowner he needed to make a change. He soon realized that with the help of HOPE homeownership can be a reality for anyone — including recent grads.
Michael T.
credit and money management; homeownership
HOPE Inside Wells Fargo/RBC Bank Atlanta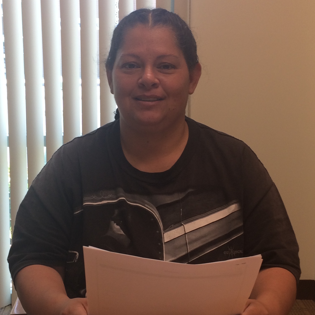 "I'm finally living a debt-free life."
Monica Hernandez had it all — a decent job, a loving family, and a home of her own in Escondido, California. Then she lost her job, and was forced to live shelter to shelter. Though Monica struggled with her husband being diagnosed with cancer, watched him battle chemotherapy, and fought every day to raise two small children, she was determined to reinvent the lifestyle she once had. Her journey to redemption started with HOPE.
Monica H.
credit and money management
HOPE Inside CIT – Escondido, CA
"I must thank Operation HOPE for providing such an amazing program for current and aspiring small business owners. These sessions are filled with the information needed to build a firm foundation for any business, in any industry. Our HOPE Coach, Robin Haynes, not only brings her many years of financial experience to this program, she also embodies wit that keeps participants interested, alert, and on their feet while in class. She treats us as business owners and leaves no room for us to doubt our business aspirations. She is an amazing instructor who truly exhibits the HOPE mission."
Aisha B.
Small business development,
HOPE Inside BB&T Bank- Baltimore, MD
"Coach Eneida was an amazing person to work with on my journey to becoming a first-time home buyer. She did not only help but also encouraged and motivated me towards fixing my credit and building my finances. I needed to work on a few things, and not once did she make me feel bad about it. She guided me through the required steps and led me towards the right direction. I was able to pay off my debts and raise my credit score enough to qualify. I'm thankful for the amazing coaching I received, I would recommend everyone and anyone to this coaching program."
Justin S.
Credit and money management; homeownership,
HOPE Inside Fulton Bank – Reading, PA
"I'm retired military and have been dreaming of one day becoming a homeowner. I applied for a First Tennessee Bank credit card and was denied, so they referred me to Operation HOPE. I had some collections on my credit report that needed to be paid and there were some things we had to dispute to be removed. Coach Wanda advised me to use my tax refund to pay off my debt, including a large credit card balance. I now live on a budget, which I never did before. I was approved for a $13,000 credit card, and I just moved into my new house this past Saturday. Thank you Operation HOPE and First Tennessee for supporting the community."
Weldon C.
Credit and money management,
HOPE Inside First Tennessee Bank- Memphis , TN
"I have been trying to buy a home for the last three years, but medical collections have been holding me back. Once I enrolled in the Credit and Money Management Program and worked with my coach, Tracey, I was able to improve my credit score by almost 100 points and I am now putting in an offer on my first home! Thank you Operation HOPE and Coach Tracey!"
Leslee J.
Credit and money management,
HOPE Inside First National Bank- Omaha, NE
"I am so thankful for Coach Alannah and Operation HOPE. I went to another nonprofit in the Las Vegas area, and they told me they could not help me because I made too much money. While I made this money, I had no idea how to save it or get ahead of my debt. Alannah helped me create a budget, and set up a timeline for me to be out of debt. I now know where my money goes and I have been able to save for the future. Thank you for not turning me away."
Melissa S.
Credit and money management,
HOPE Inside Mutual of Omaha Bank- Henderson, NV
"Throughout this whole process, Operation HOPE has given me more than hope. Over the past four months, I've learned how to (1) Have discipline, and (2) Have hope. Always remember to have hope, stay focused, and most importantly never give up. Thank you."
Deona A.
Credit and money management,
HOPE Inside SunTrust Bank- Florence, AL
Operation HOPE is a for-purpose organization working to disrupt poverty and empower inclusion for low and moderate-income youth and adults.