LaTonia Walker is a powerhouse. For years, she has been working towards building the life that she's always dreamed of for herself and her teenage daughter all on her own. Somehow, while working two jobs, she finds time to build her small business and remain active in her Detroit community. Her story of persistence and perseverance demonstrate why she's a winner and is a role model for us all.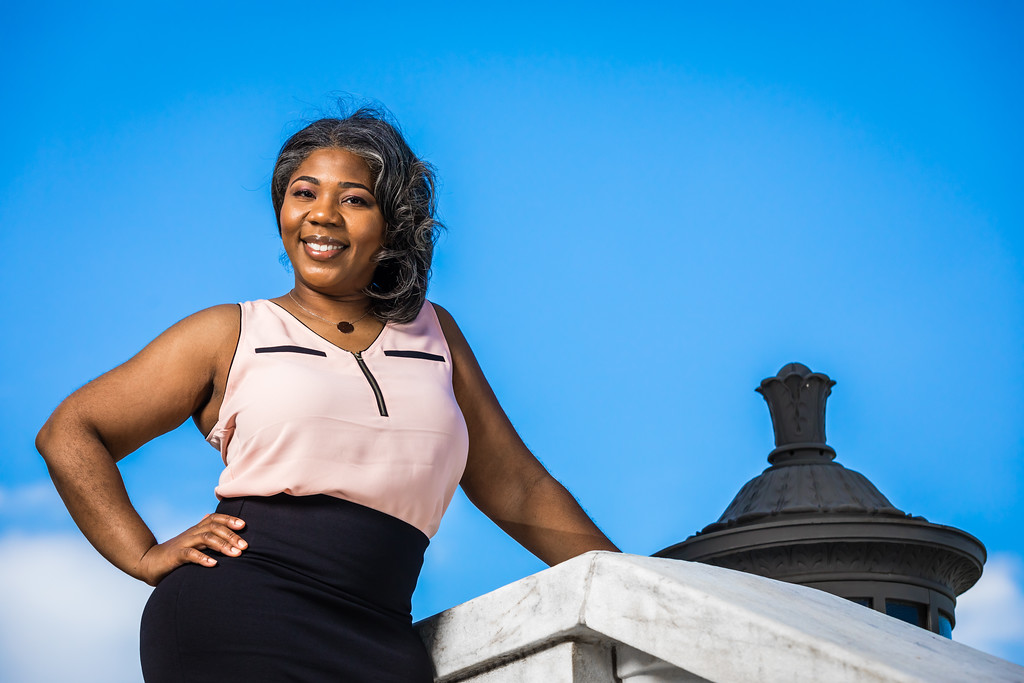 Through budgeting, planning, and hard work, LaTonia built up her business over the last three years. As of August 2021, she can now pay herself a small monthly paycheck from her company.
LaTonia finally felt she could afford to reward herself. Her old, tired car was embarrassing, and she had dreamed of purchasing a nicer, newer model that is more becoming of who she is and where she's going. She wanted something that would celebrate her success but was also affordable. LaTonia and her financial wellbeing coach, Brooke Ratliff from HOPE Inside Fifth Third Bank in Detroit, brainstormed about the type of cars that fit her desires and revisited her budget.
As of today, LaTonia is the owner of a brand new Cadillac, and she loves it! It is the first new car she has been able to buy in a decade. What makes it even sweeter is that the salary from her business covers the car payment! Now she is even more motivated to keep working for her goals. Next up on her financial wellbeing/uplift bucket list is buying a commercial property to bring her business to the next level.
LaTonia's story is just beginning, and we look forward to hearing more of her success and wellbeing in the years to come.